How to reduce the impact of supply chain issues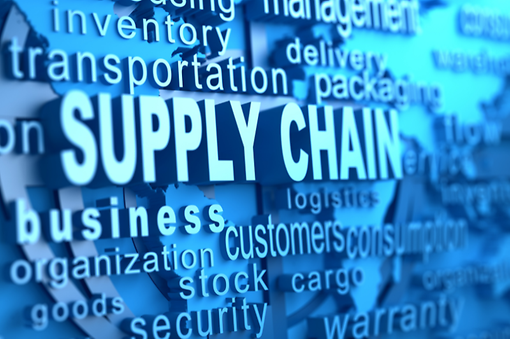 Have you felt the impact of the supply chain crisis? If the answer's yes, you're not the only one.
The freight forwarding industry has faced many challenges in the last few years including global supply chain issues. While many countries including Europe are facing supply chain issues, the UK has been particularly impacted due to post-Brexit immigration rules. These supply chain problems have led to price rises with shipping costs reaching record highs in September 2021. It's also seen 64% of businesses report a decrease in revenue and 58% state they have lost customers. We discuss the issues and how you can reduce the risk of losing revenue due to supply chain issues in the UK.

Why are the UK having supply chain issues?
The culmination of COVID-19, Brexit, and labour shortages among other issues, has led to on-going supply chain issues for haulage firms which are set to continue.
Many industries have been affected with inventories fluctuating since 2018 such as the construction industry who have seen stock levels change as much as 5% quarter-on-quarter.

What are the 4 biggest supply chain issues?
While there have been many reasons for the supply chain issues, the biggest have been Brexit, labour shortages, rising energy prices, and changes in demand. 
Covid, of course, played a part in some of this with consumers stock-piling goods but it has been the mix of other issues that is now causing the most problems.


1. Brexit
There have been supply chain issues due to Brexit, because when the UK left the EU, it meant immigration rules changed, making it harder to move back and forth between the UK and Europe.
The government announced proposed changes to how many times foreign HGV drivers can stop in Great Britain and they authorised temporary visas for HGV drivers who transport food and fuel.
But industry leaders state these visas don't go far enough and it is not a long-term solution.
With experts such as Flavio Macau, an associate professor specialising in supply chains at Edith Cowan University, stating that supply issues may take until mid-2024 to get back to normal.

2. Labour shortages
The lack of HGV drivers has meant when there are enough goods to be transported, there isn't enough staff to transport them. The Road Haulage Association estimates a shortage of more than 100,000 qualified HGV drivers in the UK.
Brexit, COVID, poor pay and conditions, have all led to a shortage of drivers. Along with drivers retiring with no one to replace them. There have also been issues with the shutdown of vocational driving tests which meant a loss of over 30,000 test slots.
Recently 43% of firms reported that it took longer than six weeks to fill their last driver vacancy.

3. Rising energy prices
Increases in living expenses including energy has added fuel to the fire. Or rather a lack of fuel, as a shortage of drivers meant BP had to close some petrol stations as there was no one to transport the petrol.

4. Change in demand
Supply chain shortages have meant firms struggle to adapt with the change in demand for goods, such as the stockpiling of toilet roll in the UK.
Usually, haulage firms work well with having a low inventory and this works when the demand is predictable but when demand changes unexpectedly, it's a problem. Such as the pandemic and the war in Ukraine causing problems with transporting goods from this region. 
All of these issues have led to stock shortages which meant supply chain bottlenecks.
You've more than likely had to deal with all of these problems lately and have a constant knot in your stomach wondering what new disaster you'll have to deal with each day.
While many of the factors for causing supply chain issues are out of our control, there are some solutions to help reduce your risk of being as badly affected and help your business survive through this turbulent time.

How to manage the risk of supply chain disruption
Investing in technology can help manage your risks and help you deal with unexpected supply chain challenges as they arise. Lots of firms have the same idea with 70% planning to adopt new technology to overcome their challenges. As well as increasing digitalisation, focusing on sustainability could also help ensure you make it through the challenging months ahead.
Over half of firms plan to find new environmentally friendly supply chain solutions.

How technology can help with supply chain management
Investing in technology should be a priority for any business to be able to keep up with competitors. 
With supply chain issues, it's vital to be able to adapt to a fast changing environment and technology can help you do this.

Increase flexibility
Being able to change quickly will help your business adapt to current environments and reduce the risk of losing money. Technology can help you do this by supporting you with supply chain risk management. TIMOCOM's solutions includes strategies and processes to help you mitigate risks in the supply chain. With a framework for crisis situations in place, risks are easier to anticipate such as avoiding empty runs.
By integrating your supply chain activities through a standard process, you are able to move with changing conditions to reduce losses and take advantage of opportunities to get ahead of competitors.

Load Boards
Access to load boards, such as TIMOCOM's marketplace and freight exchange, can help you ensure you always travel with a full truck load and increase the efficiency of your business. Our system connects road hauliers, freight forwarders, and manufacturing and trade companies. Transactions can be concluded directly between contract partners which speeds up the process and all of our companies are verified. We host up to 1 million international freight and heavy vehicle offers daily which means you can choose loads and our warehousing exchange helps you store your bulky goods.

HGV planner and tracking
Consumers want updates on an hourly basis about where their products are. With our HGV planner and tracking you will know where each of your vehicles are in real-time, which helps you act if there's any delays.
Our system is used to track more than 189,000 vehicles as they transport goods and helps you plan and calculate countless routes and transport costs.

How TIMOCOM can help you
Our Marketplace is the first in Europe which can enable you to have one system for your entire transport process and manage every step.
 Let us help you ensure your business survives the next challenging months.
Contact us about our services to start preparing your business.