Logistics expertise
01.06.2021
Resilience vs. efficiency: stability thanks to flexible supply chains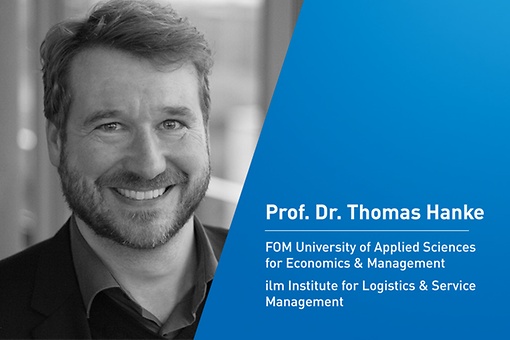 Climate change, global conflicts, resource shortages and changes to consumer behaviour all pose risks to current supply chains.
Creating resilient supply chains requires precise analysis of what is causing the risk as well as targeted intervention.
Understanding organisational structures
The corporate landscape is changing, in many cases permanently, and change brings uncertainty and instability. Organisational structures that currently seem practical and efficient can and do suddenly become impractical overnight. To promote corporate resilience, companies must be able to adapt their structures to new conditions.
Mechanistically, structures may be based on strong formalisms, such as a strict bureaucracy. This works well in stable and secure conditions, and when tasks are not all that complex. On the other hand, an organic, flexible organisation is able to adapt relatively quickly to new, unstable and uncertain conditions. These organic structures remain effective even in the face of highly complex tasks.
Understanding and creating resilient organisational structures
Adaptive and resilient systems have specific structural and dynamic characteristics. Specifically, the ability of a system to return to normality after disruption, and to develop tolerance for disruptions in the face of tumultuous changes.
In the past, approaches have been developed that maintain it is necessary to dismantle previous structures in order to react dynamically or reorganise: depending on which approach you look at, everything from disorganisation to creation of true chaos is required.
In this context, people and their actions have a very important role to play. We need the right attitude and mindset to allow us to view permanent change within organisations not as an exception, but instead as the rule. Indeed, we must go even further and start to see stability as dangerous.
Plus, when talking about resilience, we must acknowledge that there are limits to our predictive abilities and that complex and dynamic systems do not behave in a linear manner. This applies not just to sudden disruptions, but also to slow, subtle changes, such as consumer behaviour over time.
How to create resilient supplay chain management
Disruptions to supply chains have an effect on profits and on a company's reputation. Management must be able to make active, responsible decisions despite uncertainties, and therefore be capable of handling complexity and managing risks. Methodical measures and actions designed to further business continuity also have an important role to play in minimising risks and disruptions to operations as part of supply chain management.
Transparencyand integration across the entire supply chain remains one of the biggest challenges facing companies today. There is an increasing need for individual actors to coordinate with one another. This in turn means an increased need to exchange information and cooperate with up and downstream partners in the supply chain and in multidisciplinary teams. Doing so requires additional integration of supply chain activities via continued standardisation and simplification of processes and interfaces, but also promotion of a corporate culture that supports resilience management within the supply chain.
White paper on Supply Chain Risk Management
In the end, the entire added value chain must exhibit the correct degree of flexibility in order to absorb disruptions and adjust as necessary to changing conditions.
About the author:

Thomas Hanke is a Professor of Business Administration, focusing on logistics, at the FOM University of Applied Sciences. He studied communication with a focus on operational information and knowledge management systems at the University of Duisburg-Essen and completed his Dr. rer. pol. (PhD equivalent) in Business Information Systems at the same institution. He then went on to work in sales management at a private bank and at the University of Duisburg-Essen as Director of Research Marketing and as Programme Coordinator for Sustainable Logistics and International Programmes at the Centre for Logistics and Road Traffic. He was a member of the Executive Board for a start-up incubator and is currently working as a consultant and mentor on a variety of innovative and start-up projects.
You may also be interested in:
More important than ever: Supply Chain Risk Management.
The Ever Given and the Suez Canal: Why you should move now to secure transport capacity