How a load board could increase your revenue?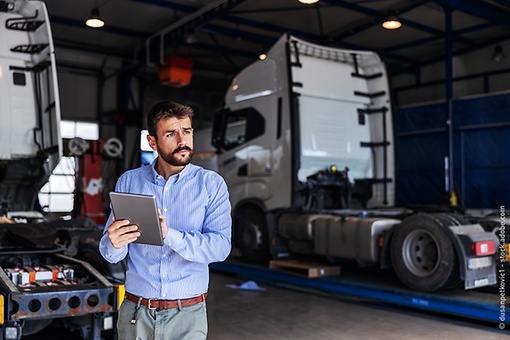 Freight volumes across Europe rose by 51% at the end of 2021. This shows there is lots of opportunities for brokers and carriers to increase their freight loads and their profits. One way to take advantage of these opportunities is by connecting with others through a load board.
What is a load board?
A load board can go by several names such as a freight board, freight matching service, freight exchange, or a truck load board. Whatever name you prefer to use, a load board, is like a job board. It's an online platform that matches shippers to carriers and brokers. You can post the loads you have available or find loads to haul. It's a great way for UK businesses to still trade successfully, even after Brexit, as it connects you to people everywhere in Europe.


Types of load boards
There are several types of load boards including public load boards, a Less Than Truckload (LTL) board, specialised, or private load board.
Public load board
Most load boards will be public, allowing anyone to sign up. There is plenty of work, but these sites have a lot of competition which can cause the rates to be lower than other boards.
Less Than Truckload
Like the name suggests, this means shipping items that could be a single package up to less than a full truck. It can, of course, be more difficult to find a carrier willing to take less than a full truck but particular load boards for this can make life easier for you.
Specialised
If you have a certain type of vehicle such as a waste lorry or hooper then it may be more difficult for you to find the right freight. A specialised load board connects people with specialised vehicles with the right type of goods they can carry.
Closed User Group
Like the name suggests, closed boards don't just let anybody in. Companies and associations can allow you to offer freight to selected companies. This type of board enables the users in the group to get the information earlier before it is published on the open freight exchange.
What does a load board look like?
A freight exchange is easy to use with an intuitive dashboard to help you select what freight or carrier suits you best. With TIMOCOM it's as easy as filling in your search criteria and looking at the results. Then you can select which one you prefer and find truck loads available.
How do you use a load board?
If you are posting your load you will need to register and then include all the relevant information such as the weight, the date of the pickup, the required vehicle, and locations, among other details. 
To search for loads for trucks, you can enter your preferred criteria such as the location and the type of good. Plus, you can include an exclusion list to filter out anything you aren't looking for.

Benefits of a load board
With TIMOCOM's load board you can take advantage from the following:
You get linked to a business partner to suit you.
Take advantage of new business opportunities by receiving access of up to one million international freight and vehicle spaces daily. 
Cut down on empty runs which just puts you out of pocket. 
Increase your turnover.
Less stress for you. You will get notifications when your search criteria are matched instead of having to do all the hard work of searching yourself. This helps you to free up your time to concentrate on your business.
Choosing TIMOCOM's load board
TIMOCOM's load board has over 147,000 users, which means you can select from up to one million international freight and vehicle offers every day.


Your budget
When deciding if using a load board is suitable for you, consider the benefits such as security, prices, and route and cost optimisations which you'll have when you choose a private load board like TIMOCOM. If you aren't sure whether a freight exchange will be suitable for you, then get a free trial to try it out.


Potential connections
The whole point of using a freight exchange is to make connections. You want access to a large and trustworthy network.


Integration
You will need a system that you can integrate with other sources to make using it more convenient. When using the TIMOCOM Freight Exchange, you can use a mobile app to access the platform. The app has route planning and a cost calculation feature as well as GPS and a debt collection service. Our transport barometer also gives you up-to-date information about the current market along with 18 approved partners that are seamlessly integrated.
Security
You don't want to be connecting with people who are going to short-change you. At TIMOCOM we have security and data protection systems to ensure your data is safe with us while being able to easily share it.
If you'd like to try TIMOCOM's freight exchange, you can get a FREE trial today.