TimoCom's tendering feature given the BME quality seal
Long-term transport assignment awarded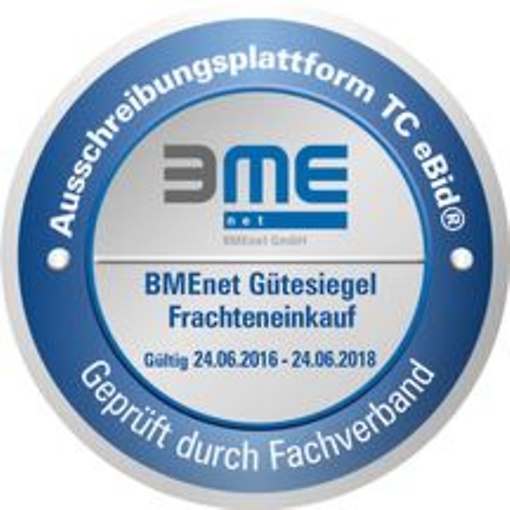 Erkrath, Germany, 2016-07-14 - TimoCom's tendering feature has been awarded with the quality seal "Frachteneinkauf" (Freight purchase) on 24.06.2016 once more by BMEnet GmbH, Gesellschaft des Bundesverbandes Materialwirtschaft, Einkauf und Logistik e.V. (Association Supply Chain Management, Procurement and Logistics). For the fourth time in a row, the web-based tendering feature passed with success the quality assessment carried out by the trade association. Therefore, TimoCom Soft- und Hardware GmbH continues as a certified company in "Software and platform" and represents quality of the transport platform. 
Freight tenders on a regular basis and their added value
Within the TimoCom transport platform, cargo owners as well as freight forwarders assign long-term contracts to transport service providers pan-European. They reach a logistics network of over 36,000 verified companies. With transport jobs on a regular basisTimoCom customers can gain additional business opportunities, better planning security and more efficient use of their fleets' capacities. Furthermore, the tendering feature is a helpful tool determining market prices and analysing own business. Essentially, fixed tenders improve efficiency in the transport industry. 
BMEnet quality sign as sign for approved quality standards
BMEnet GmbH awards quality seals for integrative software and platform solutions optimising purchase and logistics after quality approval. The assessment is based on a standard and neutral list of criteria with clearly defined requisites. The accreditation and the seal of approval create a transparent market and trust when it comes to choosing a software producer.
Users receive the certainty of obtaining software with proven quality standards. Certified providers, on the other hand, have proof for the quality of their products.
Download press release