Logistics expertise
11.09.2023
Ensuring reliable transports: A how to
Effective transport management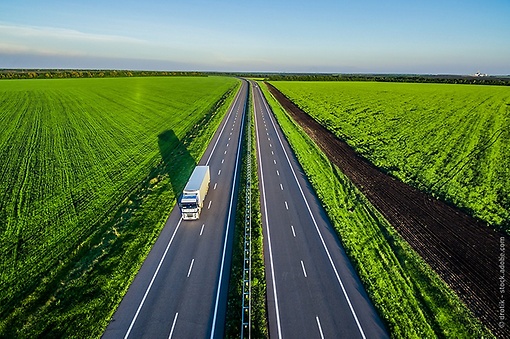 Commercial and industrial companies want to make sure their goods reach their destination safely and on time, so it's vital that they choose the right transport provider. Read this blog post to find out how to select the right providers for your transport orders and how TIMOCOM can help you make this process an effective one.
Looking for reliable partners for your transport processes? The TIMOCOM Marketplace can help!
Know what you need
Before you get started with selecting transport providers, it's important that you understand your requirements and know what you need. Ask yourself what type of transport services you need, whether there are any special requirements that need to be met such as temperature-controlled transports or hazardous goods transports and which geographical areas need to be covered.
Check what experience providers have and their reputation
Research potential transport providers and check out what experience they have and what their reputation is like. Make sure you take a look at their references, customer reviews, websites and social media channels as part of your investigation. Companies with a positive reputation are generally more reliable and provide a better service.
Check what certifications and licences they have
Make sure that the transport providers have all the certifications and licences they need. This is especially important if you have special transport requirements, such as needing them to transport hazardous goods. Certifications such as ISO 9001 or ISO 14001 can be an indicator of quality and sustainability.
Check the size of their fleet and what equipment they have
Determine how large or small their transport fleet is and ascertain whether it meets the needs of your company. Also check what equipment their vehicles have, especially if you have special requirements such as needing refrigerated vehicles. A modern and well-maintained fleet is a sign of a reliable transport provider.
Work out if they are good value for money
Value for money is a key factor in deciding which transport provider to choose. Compare the prices and services from several different providers. But be sure to look at more than just the price – quality, reliability and customer service are all factors you need to consider, too.
The right partner to help
The TIMOCOM Marketplace is the reliable, digital partner you need to help you in your search for the right transport partners for your company. As a leading platform for digital freight management, TIMOCOM supports you in efficiently selecting and managing your transport providers.
We offer:
Access to a vast number of transport providers:
TIMOCOM has an extensive network of transport companies from which you can select the ones that best meet your requirements.
Transparent ratings and references:
TIMOCOM provides ratings and references from other companies that have already worked with the transport providers. This means you can make informed decisions and choose reliable partners.
Efficient communication and booking processes:
With TIMOCOM, the entire communication and booking process is done online. You can request quotes, assign transport orders and share all the relevant information with the providers.
With TIMOCOM live shipment tracking, you monitor the status of your shipments in real time and receive information about delays or deviations.
Logistics is not a gamble!
Choosing the right transport provider is a crucial step. By carefully considering a provider's experience, reputation, certifications, fleet size and value for money, you can ensure that you find reliable partners. The TIMOCOM Marketplace is an effective way to make this process easier. Plus, it gives you access to a large selection of transport providers, as well as tools to help you efficiently manage your transport orders. So don't leave it to chance – take the success of your logistics into your own hands.
Efficient and successful transports – with TIMOCOM.

Marie-Luise Neas
Marketing Communications Manager