Logistics expertise
21.09.2021
Are you already Carrier of Choice?
These 9 tips will make you a preferred transport service provider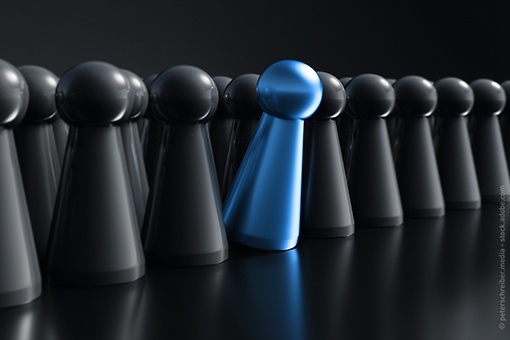 Efficiency, service and digitilisation – this combination is the key to success for many service providers. However, it is not always easy for transport companies to keep an eye on all three aspects and to implement them professionally. After all: their core competence is the secure and reliable transport of freight. With the following tips, carriers can easily become the preferred transport service provider.
In the Smart Logistics System of the FreightTech company TIMOCOM, transport customers and service providers from all over Europe meet in a network. The logistics IT service provider's diverse applications and service portfolio offers valuable support in this regard:
Informieren & unverbindlich testen
9 tips for a good reputation, satisfied partners and sustainable business relationships
It is the market's nature: sometimes there is simply more freight than available loading space. For example, in the aftermath of the Ever Given accident in the Suez Canal. As a result, freight charges are increasing and HGV drivers can choose their transport jobs. But then there are also phases when there is a surplus of available loading space. During such periods, prices fall and smaller transport companies in particular struggle to survive.
With these tips, you can prepare yourself to weather such fluctuations, secure your business in advance and become the "Carrier of Choice" for your customers:
Be digital
Keep your finger on the pulse and take advantage of the diverse and constantly evolving possibilities of modern IT systems. Because the logistics world is becoming more digital, networked and agile at a rapid pace. This development offers not only your customers, but also you a multitude of possibilities and opportunities for growth. IT service providers like TIMOCOM place great value on simplifying access to the digital world for all market participants, actively accompanying them on this path and helping to create it.
Deliver on time and reliably
That is exactly what your customers expect from you. However, the best planning won't help if you get caught in traffic jams or if something unforeseeable happens on the route. Using digital real-time HGV tracking you can share your position data with your business partners. This way you don't have to explain yourself and they can better prepare for your arrival time, for example at the loading dock.
Offer security
Load security: you should properly secure any load. Take the time to check that everything has been properly secured and stowed before departure. A good overview is provided in the Safety of loads on vehicles: code of practice.
Certificates: receive certification for all areas and services relevant to you and your customers. In this way, you position yourself as a service provider that adheres to the highest quality and security standards. .
Data protection: when it comes to digital business relationships, data protection and authenticity plays an increasingly important role. TIMOCOM, for example, has developed a security net for this purpose. This includes, among other things, the areas of data security, payment security and extensive new customer verification. 
Be proactive
Example: you have expanded your fleet and now have more loading capacity than before. Optimise your use of capacity. Offer the available loading space and inform your partners in good time about free capacities. You can advertise these by posting your loading space capacities on a freight exchange.
Communicate securely even internationally
Europe is multilingual. Not being able to speak many languages does not have to prevent you from communicating with business partners. TIMOCOM's Smart Logistics System, for example, offers all the necessary business processing services in 24 languages. This way you avoid cultural and linguistic misunderstandings and can also accept orders from partners whose language you do not understand.
Keep an eye on driving bans
Avoid detours or long traffic jams that lead to delays and thus frustration for the customer and for you. At www.Truckban.info you can stay up-to-date on driving bans or road works free of charge – throughout Europe.
Plan ahead
Empty runs are expensive, environmentally harmful and avoidable. Therefore, plan your routes in advance. The shortest route between two destinations does not necessarily have to be the most efficient. Take second or even third orders and collect additional part loads on the return journey, which can be intelligently combined with your route. Or plan routes more efficiently by calculating their costs in advance. The Routes & Costs  application in TIMOCOM's System offers both possibilities.
Be available
The basis of a good business relationship is communication. Do not leave any questions unanswered and respond quickly and concisely. Systems like TIMOCOM's have integrated notification functions and instant messaging, which can be of great assistance to you.
Present yourself well
Maintaining your own corporate website can be time-consuming. However, access to relevant documents such as EU licences, certificates, insurance papers, commercial registration etc. is important for many of your partner companies. Prove your trustworthiness and make the best possible impression right from the start. The company profiles application in TIMOCOM's Smart Logistics System offers you a simple and predefined way to present yourself in a meaningful way.
Stand out from the competition successfully, with digital support
There are many approaches you can take that can be integrated into your everyday work that allow
you to become  the preferred transport service provider. By using TIMOCOM's applications and services, you have the right digital support at your disposal at all times:
Informieren & unverbindlich testen
You may also be interested in:
Improving efficiency in fleet management.
Smart Logistics is the most important factor for promoting growth and improving cost efficiency
Waiting is so yesterday:TIMOCOM and Cargoclix sort out loading dock jams