Waiting is so yesterday: TIMOCOM and Cargoclix sort out loading dock jams
TIMOCOM and Cargoclix present their collaboration at the transport logistic 2019 (4th to 7th of June) in Munich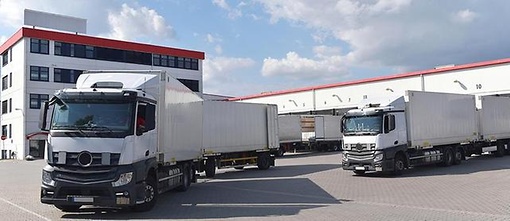 Erkrath, Germany, 2019-05-17 – no more waiting in the loading dock: an ambitious goal, but one that TIMOCOM and Cargoclix are working together to make a reality. By bringing together telematics data and time slot management, the two IT companies want to solve familiar congestion problems at loading docks and set a new industry standard.
Combining time slot management software SLOT from Cargoclix and the GPS data from TIMOCOM makes flexible loading dock management possible. Using a running comparison between the position data and the time slot, manufacturing and trade companies can calculate the estimated time of arrival (ETA) exactly and check whether the truck will reach the loading dock on time, or whether another supplier can be squeezed in ahead.
This is how dynamic time slot management in the loading dock works
The transport service provider grants GPS tracking permission. This data is regularly compared to positional data from the truck, and the actual arrival time calculated from this information is sent to the loading dock operator. The operator is then able to work and plan using data in real time. This carefully calculated prediction shortens truck driver's waiting times or, in the best case scenario, eliminates them completely.
"The growth of road transport has many people worried that loading dock problems will continue to get worse. But there is no need for wait times at loading docks these days. By integrating dynamic data, processes for dock operators and transport service providers can become much more flexible and efficient.  'Zero wait time' is, above all, a question of technology," says Professor Dr. Victor Meier, consulting partner at Cargoclix.
"We use interfaces to connect with almost every telematics provider our customers might want to use," explains Solutions Manager Andrea Di Domizio. Which is why TIMOCOM is the optimal synergy partner for Cargoclix: TIMOCOM supplies the GPS data, and Cargoclix uses SLOT to ensure improved time management. There is no interference with data sovereignty, as the data is only used to calculate ETAs.
TIMOCOM manager Di Domizio is certain: "Secure data sharing to improve transparency in the delivery chain will be used more and more often. Telephones and e-mails will be unnecessary, companies can plan better and truck drivers will have shorter wait times." There are plenty of well known companies from a variety of industries already using the SLOT solution: every service provider must register at the loading dock using SLOT.
The German Federal Office for Goods Transport noted in its latest market observation that according to drivers, wait times have gotten steadily longer over the last five years. And both sides are looking for a solution: drivers want more organised processes, loading dock operators are counting on accurate information.
"Our new position as a Smart Logistics System also includes networking with systems that offer joint customers important information at exactly the right moment," Andrea Di Domizio says. "We are looking forward, together with Cargoclix, to offering a solution that will surely be a standard in the future, and which will make work easier for everyone."
TIMOCOM (Hall A5, booth 317/418) and Cargoclix (Hall A3, booth 315/417) will be presenting their new solution for preventing loading dock jams as part of the transport logistic 2019 trade fair in Munich (4th to 7th June).
Download press release