Logistics expertise
02.06.2023
Outbound logistics – the factors that help with optimisation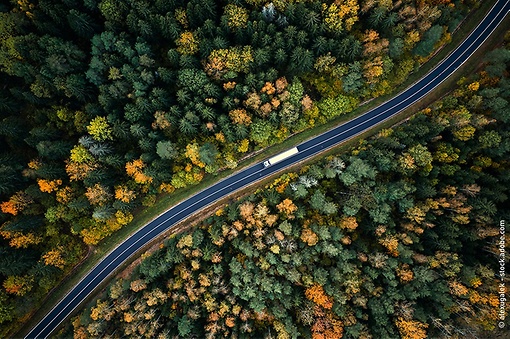 As with many other facets of modern life, the logistics industry loves to work with a variety of industry-specific terminology and abbreviations. ERP, ETA, consolidation and part load are just some of them. Anyone new to the industry may find it takes them some time to get used to the jargon. And even industry old-timers can stumble over new terms.
This blog post is designed to shine some light into the darkness, and focuses on explaining outbound logistics. So what exactly does that mean? And is this sector of the logistics industry important to you and your company? Read on to discover the answers to these questions and more.
If you already know the answer – if you know the logistics industry like the back of your hand – then why haven't you joined TIMOCOM yet?
What is outbound logistics?
Outbound logistics is a sector of the logistics industry that deals with transport, storage and distribution of goods to customers. It involves everything required to transport goods safely, efficiently and punctually from one location to another. That includes planning and coordinating the flow of goods, monitoring inventory, selecting suitable means of transport and communicating with other suppliers in order to ensure that logistics processes run smoothly.
What is the difference between outbound and inbound logistics?
The specifics of outbound logistics can be highlighted by contrasting it with its opposite sector, known as inbound logistics. Inbound logistics focuses specifically on delivering goods to businesses. These deliveries might, as an example, be raw materials delivered to production units or finished products that must be transported within an assembly line. 
In contrast, outbound logistics specifically focuses on transporting products from companies to the customer or end user.
Optimisation options for outbound logistics
It is comparatively easy to discover optimisation potential for inbound logistics, but finding ways to optimise outbound logistics can be a little more complicated.
After all, outbound logistics processes are focuses on transporting finished products, which involves a transport network made up of multiple distributors, manufacturers and carriers; it's already a complex process. To top it all off, outbound logistics is affected by fluctuating demand, which can make planning much more difficult.
But don't let these challenges put you off – improved organisation can help you get more from your outbound logistics processes. Transport management has a particularly important role to play here – and considering there are so many different participants involved in outbound logistics, transparency must be a priority. Complicated and old-fashioned means of communication can quickly end up costing lots of money.
And time is another factor that plays a major role in the optimisation process. As digitalisation continues, and eCommerce becomes more and more popular, customers are starting to expect deliveries on shorter and shorter time tables, which significantly increases logistical pressures. Efficiency is thus incredibly important. Tours and capacities must be optimised and resources used as efficiently as possible.  
Optimising your outbound logistics can benefit you in the following ways
It saves money
improves efficiency
optimises resources
expands your network
and increases customer satisfaction
How TIMOCOM can help you optimise your outbound logistics
Now we have established which factors are important when optimising your outbound logistics processes, the next question that presents itself is: how do you go about it? How do I improve communication? How do I optimise tour planning? How do I optimise capacities? There are many answers to these questions, and plenty of methods, resources and tools that can help.
TIMOCOM offers a variety of products and applications that support you and make your job easier while optimising processes. These include our Routes and Costs application, which can help you to calculate and monitor transport costs while simultaneously improving customer retention. The application facilitates transparent communication with your customer, allowing you to keep them up-to-date regarding individual costs, diesel consumption or any toll road fees. It also helps you with detailed route planning, so nothing can get in the way of ensuring you are making optimal use of vehicle capacities.
Another TIMOCOM application that is essential for optimising outbound logistics is our Live Shipment Tracking application. It allows you to keep an eye on every shipment – in real time. This increases transparency for transport customers, carriers and freight forwarding companies as well as simplifying communication with everyone involved in the transport process.
Get the most out of your transport processes!
Factors including communication and efficiency play a decisive role for processes such as outbound logistics, which are complex and involve many different participants. The smallest details can make a difference, so careful planning and an overview of the entire process is essential. And TIMOCOM can help!
You are not yet registered? Find out more about TIMOCOM and see for yourself!
These articles could also be interesting: