Women in logistics: Interview with Iveta Povilovskyte, UAB "Ivelina"
With competence and passion to the top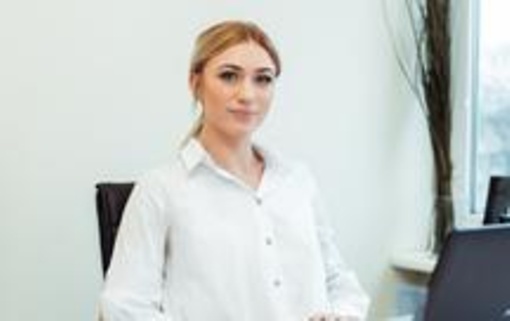 TimoCom is a future-oriented company that has taken on the mission to give the transport industry a more positive image. This involves breaking old patterns of thinking and creating room for new ideas. In a male-dominated industry such as the transport industry, the intention of this series "Women in logistics" is to support and recognise their efforts. Part 2 is an interview with Iveta Povilovskyte, MD at the SME freight forwarder UAB "Ivelina".
TimoCom:
Hello Mrs Povilovskytė, could you please introduce yourself and your company to our readers?
Povilovskytė:
My name is Iveta Povilovskyte and I am the manager of UAB Ivelina, a family-run freight forwarding agency founded in 2012. Since the Russian market was already saturated, we have specialised in co-operations with West European countries. A decision which, if you look at the current situation in Russia, was just right. At the moment we have nine employees, six of which are drivers. 
TimoCom:
How did you end up in the transport sector?
Povilovskytė:
My husband is to blame for this. He works in transportation out of passion and his enthusiasm has rubbed off on me. If you ask me how I get along in such a male dominated sector, I can only say: very well.  It is quite common in Lithuania for women to have a managing position in transport companies. There seems to be less prejudices in this regard than anywhere else. Just recently we were invited to an event in another country – of course I won't say exactly where – that was very obviously designed for male participants. In fact, I was the only woman among the invited guests. I did find that strange. Of course I would love it if more women were to work in this industry, as in my opinion competence has nothing to do with gender. Anyway, I can no longer imagine doing anything else. The job is far too exciting and diverse for that. 
TimoCom:
What do you find particularly distinct or interesting?
Povilovskytė:
A good example are the transports to Great Britain. Right now, we have to be very careful to prevent stowaways, as many refugees try to hide in the trailers and get into the country that way. Entering the country in this way is, of course, illegal, and it would be up to us to prove that we are not smuggling people. Regardless of what is happening around the world, the changes are always immediately obvious in the transport industry. You never stop learning, you have to be flexible and be able to adjust. I need these challenges in my job. 
TimoCom:
In your opinion, what is the biggest challenge for UAB "Ivelina" right now?
Povilovskytė:
Right now, our biggest problem is insurance prices. Last summer, the prices suddenly changed within three weeks. Previously, insurance prices cost around 3,000 Euro, now they cost between 13,000 and 32,000 Euro. That is an average increase of almost 600 percent. That is hard for a small company such as ours to handle. 
TimoCom:
Digitalisation is the word of the year, and certainly also a challenge for you. Is that correct?
Povilovskytė:
Once the number of vehicles we owned increased, we noticed very quickly that standard processes such as recording the number of kilometres driven or the petrol used were taking more and more time. That is why we decided to develop our own software with which our drivers can record this data via their smartphones and send it to us in a finished report. This will considerably reduce the time needed for these processes. You could say that we are meeting these challenges head on and looking forward to a positive future.
TimoCom:
Thank you very much, Mrs Povilovskytė for the interview. We wish you and your company success.
Download press release