Women in logistics: Interview with Biljana Muratovska, General Secretary of the Macedonian transport ass. MAKAM-TRANS
TimoCom Interview with Biljana Muratovska from MAKAM-TRANS in Macedonia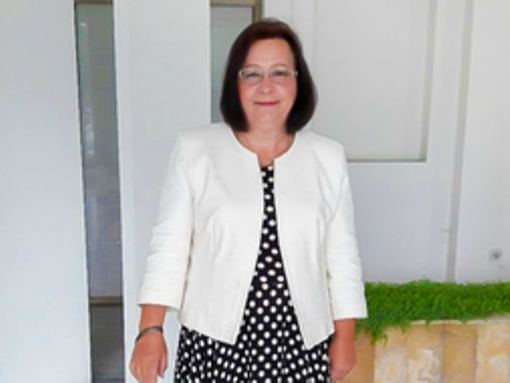 Erkrath, Germany, 2017-12-15 – In an interview with TimoCom, General Secretary Biljana Muratovska reveals what makes her transport association, MAKAM-TRANS from Macedonia, special, and why a morning game of Backgammon creates better work conditions within the transport industry. 
Mrs Muratovska, could you introduce yourself?
My name is Biljana Muratovska and I am the General Secretary of the Macedonian transport association MAKAM-TRANS. After completing training in economic policy and development, I gained experience working for a variety of companies. My father has been my connection to the transport industry since I was a small child. It is therefore particularly important to me that I carry on this tradition and improve working conditions for Macedonian road hauliers. It is a huge job. To keep my head clear, I play a round of Backgammon every morning while I drink my coffee. 
What are your associations's most important goals?
We campaign for better economic and social working conditions for Macedonian transport workers. I am particularly proud of being able to contribute to the laws in our country and create fair conditions. When I joined the association in 2003, the industry was still very chaotic. Bribes were the only way to get necessary transport permits. There were second-hand vehicles, forged certificates and exploitation of road hauliers. All of that encouraged me to invest all my efforts in the association. Today, there are 1895 members, and we are finally respected by transport companies and state authorities. We invest a lot of money in training and workshops, so that everyone involved in the industry has access to a broad range of knowledge. This year, I was awarded the title of Best Manager by the associations in South-East and Central Europe. It is a huge honour, but also great recognition for the work I have done over the past 15 years.
Why is the transport industry so interesting to you?
I like to compare the transport industry to the circulatory system. If it stops flowing, our economy stops working. It is transport that allows us access to everything we have. I was fascinated by the passion I saw in road hauliers on the many journeys with my father. They were proud that their work was part of these large projects. Thanks to their deliveries, streets, bridges, even hospitals and schools could be built and equipped.
Should there be more women in management positions in the logistics industry?
When we women transfer our endurance, our inborn desire for sustainability, success and progress to the working world, we prove that this industry could just as easily be led by women. I live in a patriarchy, but nevertheless I am able to lead an association where 95% of the members are men. There are already many women running their own transport companies, and I think there should be many more.
What are the strengths and weaknesses of the transport industry?
In southern Europe, I think bribery and corruption are still very widespread. Controlling bodies often exploit the fact that road hauliers do not know the regulations, and levy unjustified fines. We have to change that. However, one of the major strengths of the logistics industry is the fact that we are internationally connected, and there are always new goals and new challenges. Without logistics, there would be no path to comprehensive economic development. We can use digitalisation to connect to one another. If associations with clear goals, such as MAKAM-TRANS, are founded everywhere, and network with one another, then we can provide better protection for our industry and aim for even better results. MAKAM-TRANS has already become part of this network by joining the Alliance for the Future of Road Transport.
Read more about MAKAM-TRANS: http://www.makamtrans.org.mk/en/
Download press release