"We expect an increase in transport volume"
Interview with Marcel Frings TimoCom: 2013 review / 2014 prospects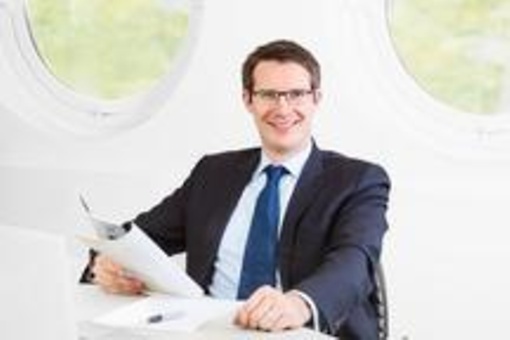 Düsseldorf 2014-03-13. The logistics and transport industry is forecast to grow in transport volume in 2014. Nevertheless, the industry will once again have to face challenges during the year. Due to the changing market structures, innovation may be in the future the decisive competitive advantage. What have we learnt from 2013, which trends will emerge in 2014 and what is the current atmosphere in the transport industry like? We have asked TimoCom's Chief Representative Marcel Frings to give use his insight on this matter.
Do you consider yourself the oracle for 2014? Can we read what the future holds for the European transport market based on what occurred in 2013?
I truly believe that 2014 will be a great year. The economic forecasts for Germany are between 1 and 2.5 percent. With this, the export engine will start running again in Europe ensuing many chances for the transport industry. The conditions to obtain fresh capital are cheaper than they have been in decades. From 2012 to 2013 our freight and vehicle exchange has grown 16.5% - that is almost 7.7 million offers. We recorded 54.7 million offers in 2013 although the business activity was on a low level.
The financial year 2013 was very successful for the online-based logistics solutions provider TimoCom. Are there any future plans to expand business?
We are constantly searching for partners to expand our network and to offer added value to our customers. That can vary from the procurement of alliances, to a logical expansion of our portfolio, through to strategic partnerships. An example here would be our current cooperation with 70 telematics providers which have been connected to our telematics platform since last year's implementation of TC eMap® with its integrated tracking function. Here we elicit joint actions to facilitate the penetration of telematics.
As software provider TimoCom has come to be an expert in the information technology sector. What is TimCom's opinion concerning mobile communication - child's play or challenge for 2014?
In 2014, everything at TimoCom points towards communication. That means TimoCom is going mobile! Via a mobile login our customers can have access to our products whenever, wherever. At the same time we offer the same security standards as with the PC version. The service will then be available via the transport barometer app. All in all, it is of utmost importance to us to communicate with our customers at eye level in order to keep our focus on the essential - the customers' benefit. Last but not least, we will once again playfully master this challenge, thanks to mobile access.
As soon as functionality ascends, security demands also increase. How can this high security demand be achieved in the future?
Security has been of high priority at TimoCom for 16 years and is always integrated in our product strategies. A sophisticated security system, based on our many years of experience, ensures that everything runs smoothly. And we will of course continue to meet these requirements in the future. Strong partners from the security sector ensure that we can constantly provide the highest standards to our customers.
The industry appreciates individual solutions. What new highlights can TimoCom's customers expect in 2014?
In addition to a mobile access, I already mentioned at the beginning another communication module. We are currently off the blocks with a communication tool, which will become a standard for a quick and simple exchange of information within the industry. Furthermore, our customers will be pleasantly surprised with a fresh and modern design. In the future, the warehousing exchange can be accessed externally which will increase the scope of warehousing offers. And of course we can expect even more highlights - TimoCom never stops and is always searching to provide further added value to its customers.
The toll plans of the new minister for transport Alexander Dobrindt is a perennial issue. Which issues would you like reinforced in the political agenda?
In my opinion, the development of infrastructure in Germany plays an important role in order to be able to meet the increasing requirements in the future. We expect further increase in transport volume in almost all transport branches and all routes. This requirement must also be supported financially. Therefore, it is decisive to improve the industry's image and attract the next generation. The development of infrastructure, be it in digital form such as software or with cement for the hardware, is an important issue for TimoCom.
Almost a quarter of all the transports carried out in Europe continue to return empty. What can be done in the future to reduce this even more and how will TimoCom contribute?
TimoCom has been created and designed to avoid empty runs. With our goal to make day-to-day business for those involved in transport easier, the user gains time which he can then use to concentrate on avoiding empty runs.
Download press release