Transport platform TimoCom is cooperating with UTA
The IT specialist, together with the UTA petrol station network, is integrating additional POIs into its tracking solution.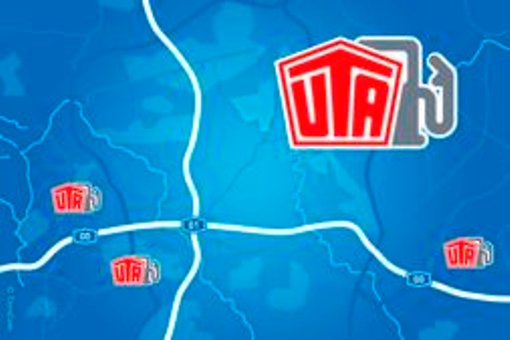 - Europe's leading transport platform is expanding their digital application
- Route planning now includes 44,000 connected petrol stations across Europe
- Fuel stops for 2.6 million routes
Erkrath, Germany, 2018-01-24 - You can now use TimoCom to plan fuel stops into your transport route. Europe's leading transport platform is expanding their digital service provision offer in cooperation with the service and fuel card provider UNION TANK Eckstein (UTA), in Kleinostheim. 
44,000 petrol stations across Europe are connected to the UTA mobility network. HGV drivers with a UTA service card cannot only buy fuel without using cash, but also make use of other services en route. The petrol stations are now listed as Points of Interest (POI) in the TimoCom route planning application. "This allows us to offer our customers a way to plan even more efficient and comfortable routes", says Gunnar Gburek, Company Spokesman for TimoCom. 
More than 120,000 TimoCom users can access this expanded service offer using TC eMap®, the platform's calculation and tracking solution. Users can view the location of petrol stations connected to the UTA network during route planning itself. TC eMap® calculates around 2.6 million routes per month. 
HGV drivers using their smartphone or tablet to plan a route using the TimoCom transport platform can simply tap on the UTA logo displayed on the electronic map at any time to bring up additional information, without having to download a new app or software. For example, the end user mobile devices can provide the driver with current information on opening times, secure parking spots, toll terminals, high performance petrol pumps and the types of fuel on offer. In Germany alone, 12,000 petrol stations are connected to the UTA network. 
"As a mobile service provider, we have to be where our customers are. In that respect, TimoCom, Europe's largest transport platform, is an ideal partner" says Volker Huber, CEO at UTA.
Download press release