TimoCom with new feature
Digital transformation on Europe's largest transport platform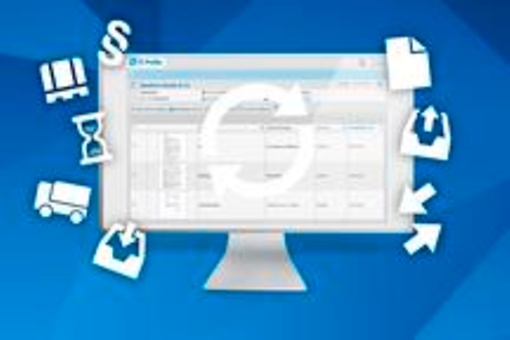 Erkrath, Germany, 2016-09-21 – A 12-letter word is increasingly becoming an essential item of vocabulary in the transport and logistics industry and can no longer be ignored by companies. The word is "digitisation". It is undeniably picking up momentum. Companies have to start optimising their processes to secure competitive advantage. In order to support its 110,000+ users, the IT service provider TimoCom has expanded its transport platform to include an important feature: The new upload and download feature for documents 
Simply unique!
How it used to be: The suitable load was found and both business partners reached to agreement. Then the usual documents had to be exchanged by fax or email. Very often it took long before they arrived or, in worst case, they never did. Then the telephoning started, valuable time passed and nerves were frayed. Exactly this will now change with one-off uploading of documents, according to Company Spokesman Marcel Frings: "The upload and download feature integrated in the business directory enables our users to upload the documents frequently requested from them, such as EU licence, letter head or goods in transit insurance, into their own company profile, thus making them available for other TimoCom users to download. This means the tedious task of sending documents by fax and email is no longer necessary." Besides the positive effect of saving time, there is another far more crucial advantage: Users can significantly raise their competitive advantage by uploading their documents, because the more detailed and informative the company profile, the greater the probability of closing a deal.
Security and visibility
Especially in exchanging digital data, you want to be able to put your trust in data protection and secure transmission. Often this is not assured when sending via public messaging services or by email. With the new upload and download feature, TimoCom customers are on the safe side when it comes to data protection, because their data are subject to the strict German data protection law and documents are always stored securely and encrypted. In addition, they always have full control over the visibility of their documents throughout the entire upload process, because after the upload they are neither visible for TimoCom nor for other TimoCom users. Only once an uploaded document has been actively made visible it can be viewed and downloaded by the other transport platform users.
What is also visible: TimoCom has laid the foundation for digitalisation. Now it is the turn of over 36,000 customers to put a 5 letter word into practice: Start!
Download press release