TimoCom offers an online marketplace for the whole transport chain
More contracts in Europe's freight exchange by granting access to manufacturing and trade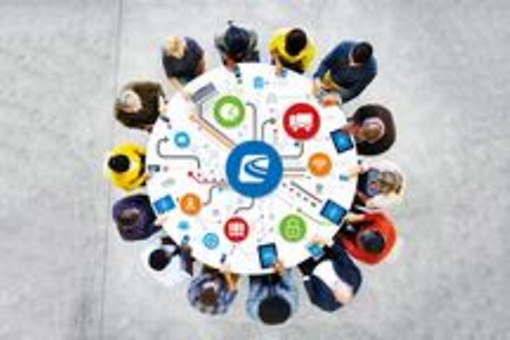 Erkrath, 2015-03-16. The future of logistics is characterised by technological change and with it increasing automation and networking. The freight exchange provider TimoCom is also aware of this and therefore would like to accomplish a future orientated online marketplace in which transport services are secure, efficient and process supported. To achieve this goal, the IT service provider is taking the next logical step and is now allowing manufacturing and trade customers to access to the freight exchange
TC Truck&Cargo®  Europe-wide. There is of course one decisive restriction: shippers can enter freight and search for vehicles in the exchange. However they are not permitted to search for freight or enter vehicles.
Access to the freight and vehicle exchange TC Truck&Cargo® by manufacturing and trade customers has been denied since TimoCom's founding in 1997 due to the preponderance of freight forwarding clientele. Today, 18 years later, it is time to change, informs TimoCom's Chief Representative Marcel Frings: "With the development of the real-time web, social networks and messaging services, people have been long connected with each other everywhere and at anytime. This too has an influence on the logistics sector and TimoCom must now take on this challenge. We want to optimise the process for the whole transport chain. This includes customers from manufacturing and trade. The next logical step is to include them Europe-wide." TimoCom customers themselves want this. "The annual survey, which has been sent regularly to our customers in a customer newsletter, confirms that the majority favoured this opening", explains Frings.
Manufacturing and trade customers only have access to the area where they can enter freight or search for vehicles. The possibility to search for freight and enter vehicles continues to be only for freight forwarding companies and transport service providers. The freight exchange service provider is convinced that companies from manufacturing and trade will continue to assign their orders to their existing business partner, even after the spot market has been opened to them. This way, not only the price will be the decisive factor for long lasting customer loyalty but also a good and holistic service, reliability, professional expertise and punctuality.
The many years experience with the tendering platform TC eBid® have proven this. Here customers from manufacturing and trade assign their long-term contracts directly to transport service providers since 2009. According to customers, they use the potential of both products, TC Truck&Cargo® and TC eBid®, to their fullest and increase their business success. The demand and interest in opening the exchange to shippers have increased steadily since then.
As a leading software company TimoCom acts progressively and continues with its primary goal: to bring freight and vehicle space together - for all those involved in transport Europe-wide.
Download press release