TimoCom introduces new computer capacity with more power and security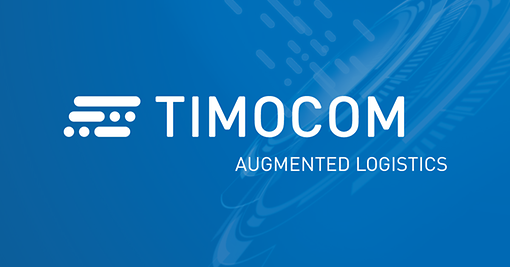 Düsseldorf, 14th of august 2008 – Who grows needs space. For this reason, TimoCom Soft- und Hardware GmbH implemented new computer capacity at its main company premises in April this year. This step is the logical consequence of the continued growth enjoyed by the TimoCom TRUCK & CARGO® freight and vehicle exchange. This powerful IT infrastructure enables the European market leader to plan, grow and act long-term.
The relocation took three weeks and was conducted with all normal operations 'live', running seamlessly at no disadvantage to customers. All systems in the ECB-S-certified computer centre, costing a total of €3.5 million now operate from the new location. A sharp increase in data volumes combined with ongoing technical development at TimoCom made the use of this kind of cutting edge systems technology essential. These new IT resources are now able to handle data from more than 67 000 users with ease.
During the planning stage, TimoCom placed great emphasis on operational security: every element in this system is equipped with an ingenious emergency incident concept. For example, all major components have built in redundancy, i.e. there are, as a minimum, duplicated. This despite the fact that each component would be perfectly capable of independently maintaining full operational integrity of the system. This ensures continuous availability and helps whenever data need to be backed up and restored. In the event of a fire, fully-automatic extinguisher systems are activated within seconds. In the event of a power failure, emergency power generators cut immediately. Furthermore, all data are duplicated and backed up in a second standby computer centre located at a site several hundred kilometres away, thereby preventing collateral damage, therefore eliminating any danger of data loss. Uninvited guests are kept at bay through an ingenious security system. The computers are cooled via an air-conditioning system which does not cut in before ambient temperatures cross a threshold of 14° Celsius. In terms of the environment and climate protection, the entire facility has impeccable green credentials: Thanks to a range of targeted measures aimed at improving efficiency levels, it has for example proven possible to cut the electrical power consumption of the entire IT infrastructure by 40%. A genuine energy saving which also substantially cuts emissions of CO2 along with operating costs.

When it comes to performance this system can literally hold its own against the best in the field. This new computer centre possesses a level of potential which offers real prospects. "TimoCom is on course to achieve substantial growth" explains Marco Haack, Technical Director, who goes on to say: "This modular technology system incorporates all the components required of a modern computer centre. This in turn equips us with what we need for high-speed and efficient data processing. In terms of productivity, capacity, environmental protection and security, this new technology sets new benchmark standards and confirms the reputation of TimoCom as an innovative company."

These top-class conditions assure TimoCom of a good starting point for further growth and further strengthens its leading position among its competitors. With all of this in its favour, the track guiding TimoCom into the future is "green all the way": Full steam ahead – in computing terms of course!


Download press release