TimoCom has convinced the ETM publisher's readers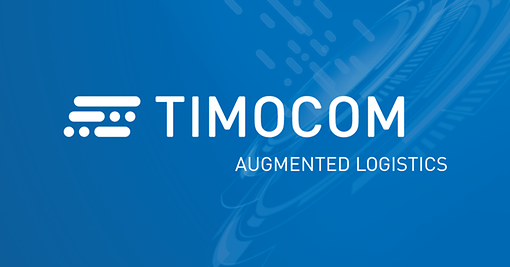 Düsseldorf, 2010-05-18 - TimoCom can again call itself "Best Brand 2010". With the freight and vehicle exchange TC Truck&Cargo® the company has re-mained ahead of its competitors in the category "Best Freight and Vehicle Ex-change" for the second year running. What's special about the award is that it was not a jury who chose the winner, but the ETM publisher's readers them-selves.
In a year of crisis like the last, one has to separate the wheat from the chaff. TimoCom seems to be on the right path. On the 18 May, the company from Düsseldorf stood on the podium again and with the "Best Brand 2010" award took first place in the category "Best Freight and Vehicle Exchange". The ETM publisher's readership, consisting of readers from lastauto omnibus, trans aktuell and FERNFAHRER have clearly voiced their support of TC Truck&Cargo®. The award recognises the great commitment in the development of promising, reliable and innovative products which make the everyday work of the companies involved in transportation easier.

A total of 7,721 readers took part in the voting. This opinion shows a true vote of confidence for TimoCom. With the freight and vehicle exchange, customers feel significantly supported in their everyday work. Mr Paul Göttl, Head of the ETM services for the award given to TimoCom: "A long experience and
know-how distinguishes a good brand.
The demand for a good product is also very high. Only he with an elaborate product and branding strategy
can properly position his brand and maintain his customers."

Marcel Frings, TimoCom's Chief Representative received the trophy at the award ceremony held in Residenzschloss in Ludwigsburg on behalf of the more than 305 employees: "We thank the readers for their support. We are delighted to have this award in our hands for the second time. This award is a positive sign that we are headed in the right direction. Last but not least, we owe this positive result to our highly motivated staff".

TimoCom wants to continue offering high standard quality to its customers. In order to achieve this, it studies in advance how to satisfy its customers needs and desires regarding the exchange. This includes, among other things, the simple operation, the usefulness for the user and security. A vision for innovation is absolutely essential and the willingness to innovate pushes the company forward.

Download press release