TimoCom employees distribute presents amongst Moldavian children
146 presents were given to children in need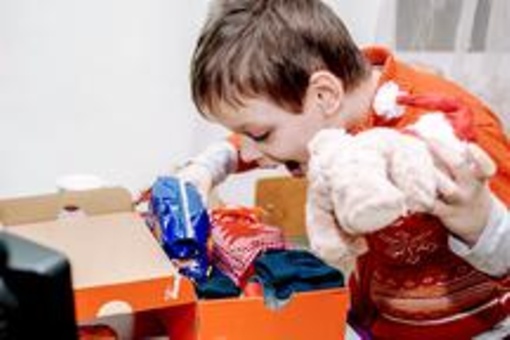 Erkrath, Germany, 2016-12-16 – The Weihnachtspäckchenkonvoi (Christmas packet convoy) drove from Germany, to the Ukraine, then to Romania and Moldavia. TimoCom employee and HGV driver Jochen Dieckmann, who had already summoned his colleagues during the warm summer to donate presents, was there for the second time. 146 presents were distributed amongst the children at the beginning of December.
From the employee's children to children
The employees were delighted to hear in summer 2016 that TimoCom was going to support the Christmas packet convoy again.  The joy of participating for a second time in such an event was not only due to Mr. Dieckmann's positive experience last year. The greatest motivation of all was being able to organise the donations themselves and the knowledge that the donations would actually arrive at their previously communicated destination.
Many used the occasion to wrap Christmas presents during summer with their children and simultaneously sensitise them to the disadvantages of some boys and girls. Clothing, toys, sanitary products, sweets and durable foods were packed in shoe boxes and delivered a few weeks ago to the children with a temperature of minus 9 degrees Celsius.
For a Happy Christmas
Two of the forty lorries fully loaded with donated presents, met after a long 44 hour drive in Moldavia. Part of the load was composed by the 146 presents of TimoCom's employees, which were distributed amongst the fosterlings of the "Sepranta" (en. hope) association.
"Sepranta as the name of this facility is incredibly significant", says Jochen Dieckmann, still quite moved by his experience. "The association looks after orphans and homeless children. Every day the children wish to be adopted by a family. At least we can bring a piece of joy with the Christmas packet convoy. The same other children receive during Christmas. The gratitude that comes from the little ones cannot be expressed in words. I believe the children will cherish these moments as much as I."
TimoCom and all its employees are very pleased with this heart-warming feedback and with this in mind send Season's Greetings.
Download press release