TimoCom connects freight exchange and tracking platform
The location of vehicles with tracking is now a search option for nearby freight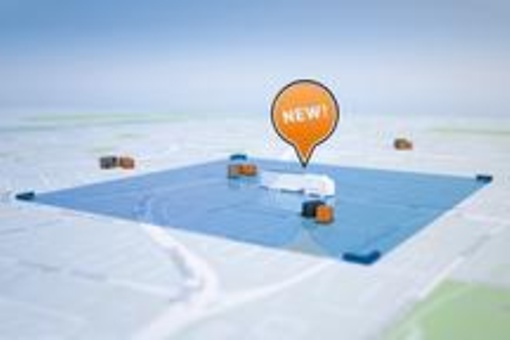 Erkrath, 2015-09-29 - The vehicles' current location has become most important for freight searches since TimoCom connected its tracking and calculation tool TC eMap® and its freight exchange TC Truck&Cargo®. This connection will provide further support in the daily work of the TimoCom customers. Users can now select vehicles with tracking in the freight search and then find loads close to the vehicle's location. Moreover, the IT service provider enables users to use the vehicles' location data for extended route calculations in TC eMap®, Europe's largest provider-independent tracking tool with over 150 telematics partners.
The postal code and area search feature enables search for loads in the local area. The extended freight search gives the TimoCom customers the advantage of being able to find loads and freight offers near their vehicles with tracking in seconds. Upon selection, the vehicle's location is automatically used as a search parameter in the summary of freight offers. Depending on how the user's settings have been preselected the tool shows results in an area of up to 200 km around the vehicle's location. Users can keep their list of results up-to-date by clicking the refresh button. This will update the vehicle's location data. The advantage is that users do not have to first find their vehicle's location in order to search for freight. The customers do not have to enter the location data manually anymore. TimoCom Chief Representative Marcel Frings says, "Nowadays, our customers need to find freight offers near their vehicles faster in order to find for instance suitable additional loads, backloads or replacement cargo. Therefore, it is even more important that we provide them with a tool like the new search feature where they can view all vehicle locations and contact suitable providers immediately."
New features in TC eMap®
Customers can now also add the tracked vehicle's location as the route starting point via a dropdown button in the tracking overview which is always up-to-date. An advantage so TimoCom customers can avoid entering the current location's address manually. This new feature also allows a faster calculation of the freight route including the distance to the loading point. Alternatively, they can view the vehicle's location on the map and add it as the starting point of a route just with a right mouse click. A third new feature enables vehicles to be automatically selected to be tracked. In order to temporarily grant their business partners access to their vehicle's location, users can now select the option "Add tracking" from the dropdown menu in the tracking overview. This will automatically open the menu option "Tracking granted" in which the tracked vehicle will already be selected. TimoCom has also improved the icons and mouse-over effects for the vehicle status.
Download press release