Smart networks: TIMOCOM presents innovative interfaces at the LogiMat 2020
TIMOCOM's smart APIs connect logistics participants, optimise the supply chain and facilitate more efficient processes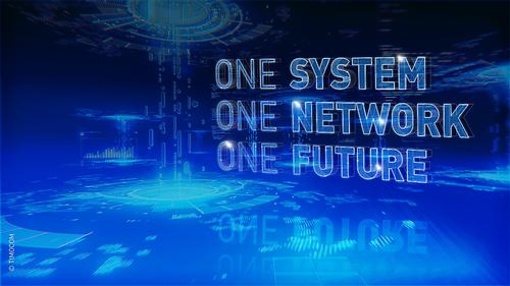 Erkrath/Stuttgart, Germany, 2020.02.11 – "One System. One network. One Future." TIMOCOM will be presenting their interfaces under this motto from 10th to 12th of March 2020 at the LogiMAT in Stuttgart. The interfaces match perfectly with the motto, allowing users to connect within a single system to a variety of potential business partners.
Interfaces are more important than ever for the transport and logistics industry, as they are used to speed up work processes. They also simplify a company's access to TIMOCOM's Smart Logistics System. 
Smart APIs offer customers the option of connecting to the system via their existing logistics software.
One System
246 telematics providers are already connected to TIMOCOM's Smart Logistics System. Users can therefore exchange telematics data with their business partners within a single system. Companies can grant tracking permission to their trustworthy business partners for regular transport orders with help from the Smart API Tracking. Time consuming multiple entries can be avoided and shipments can be tracked quickly and easily. The many supply chain participants make real time visibility a complex issue. The tracking smart app allows for better transport transparency. In connection with Smart API Tracking, the app even functions easily within a company's own logistics software.
One Network
The Smart API transport orders app allows the transport customer to reach more than 43,000 potential business partners with their transport orders. And they can do it via their own logistics software, which is connected to the TIMOCOM system. This allows companies to send and receive orders from within their own logistics system. There are already five TMS providers connected to the Smart Logistics System: Doll + Leiber, Lavid Software, Transdata, C-Informationssysteme and Logistiqo, contributing to sustainable digitalisation of transport processes.
One Future
TIMOCOM has a vision of a world without logistical challenges, and they are working to present that world to their customers. The goal is complete digitalisation across the entire transport process. More than 43,000 customers are already part of the Smart Logistics System. It is therefore easy for TIMOCOM customers to optimise their processes or easily connect with other companies. "We want to implement these connections completely digitally via our current and future interface partners", says Phillip Schmidt, Strategic Product Manager at TIMOCOM. "After all, logistics relies on connections."
Visit us in Hall 6, Booth D71 and find out more about Smart APIs and the many advantages offered by TIMOCOM's Smart Logistics System. 
Download press release