Synergy effects through a close cooperation in the transport market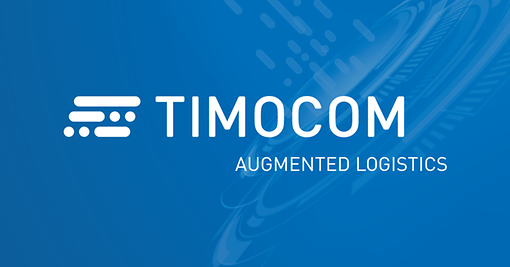 Dusseldorf, 2010-05-26 – ASTRE (Association des Transporteurs Européens), Europe's largest medium-sized freight forwarder association with its headquarters in France, and TimoCom, Europe's market leader in the freight and vehicle market, will be cooperating together in the future. An agreement was signed on 2010-05-18. Through this cooperation, ASTRE has clearly confirmed its European orientation and with this step is convinced to be able to expand its activities.
ASTRE exists as a strong association since 1992 and grew fast Europe-wide. Nowadays, the association includes 160 companies and unifies middle-sized and independent freight forwarders, as well as hauliers from various European countries in 290 locations. The main business of the 14.500 members encompasses the transportation of part and full loads as well as small consignments. In addition, ASTRE is in charge of its own package freight network PALETTE SYSTEM which also cooperates with ONLINE Systemlogistik.

Advantages of the partnership

Thanks to the international orientation of the freight and vehicle exchange TC Truck&Cargo®, TimoCom is for both the cooperation with ASTRE as well as its members, an interesting and a future promising partner. Both profit from each other's internationality and market experience. ASTRE would like to broaden its up to now southern European oriented growth strategy to include northern European countries. Association members receive special conditions from the cooperation with TimoCom. Jean-Claude Pla, ASTRE's president adds: "As one of France's and Europe's biggest transport association, we want to cooperate with a large internationally operating freight exchange provider. That is why we totally argue in support of TimoCom. In the hectic everyday scheduling the use of the exchange not only makes work easier, it's also cost-saving. Our cooperating members benefit from the numerous, verified offers in the freight and vehicle exchange TC Truck&Cargo®. They can quickly and efficiently maximise their capacity. What especially convinced us was TimoCom's security packet TC Secure." Altogether, up to 230,000 international freight and vehicle offers from 75,000 verified users from across Europe are offered daily.

In exchangeTimoCom sees the opportunities in the strong presence in the French market and the possibilities of gaining new customers. Marcel Frings, TimoCom's Chief Representative for this matter: "Above all, cooperating members benefit from using our exchange, but also the numerous members of ASTRE will support us in the further development of our company. Consequently we will be more successful in the French market. In the end it's a win-win situation for all involved. Every single member benefits, ASTRE as well as TimoCom."
Download press release