Successful branding of TimoCom in South-Eastern Europe
IT service provider wins for the second time in a row the "Brand Leader Award"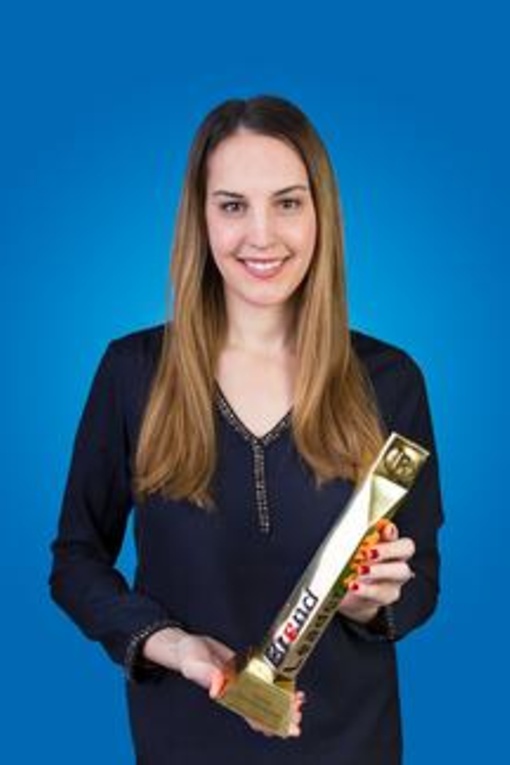 Erkrath/Belgrade, 2016-04-18 – Expectations fully met: After being awarded the "Brand Leader Award" in 2015, in 2016 TimoCom receives the highly wanted price again. The IT service provider kept word, taking its customers wishes into account and optimising the software regarding efficient usability. The ceremony took place on 14 April 2016 on the occasion of the third transport and logistics conference TIL in the conference centre Sava, Belgrade in Serbia.
Important criteria to being chosen Brand Leader in the category "IT services in transport industry" reach out from innovation to market knowledge and authentic product placement. For more than 10 years, under the patronage of the Serbian Ministry of construction, transport and infrastructure, the award is given to those who define with their offers high innovation standards and activate regional markets. TimoCom belongs to these companies. Europe's largest transport platform offers its customers a freight and vehicle exchange, a tendering platform for manufacturing and trade companies and a tracking solution. Milivoje Radovanović, General Manager of Mass Media International and organiser of the conference, explains that "the Brand Leader Award is awarded to TimoCom for excellent operative solutions, superiority of the products, quality and reliability of the technology and IT services in the transport business in South-Eastern Europe.
On behalf of TimoCom, Country Manager South-Eastern Europe Tina Pandža accepted the price. She sees it as motivation for the future. "We are going to continue the work on additional services for our customers. One option would be a document managing system which simplifies the exchange of important and necessary documents. It has always been important to us being in dialogue with the transport sector. In the future we will put even more value on it. That is why we visit not only trade fairs and special events but also educational institutions. There, we present the role of transport platforms to students using case studies, and also how the business works."
Download press release