Simply "more to offer":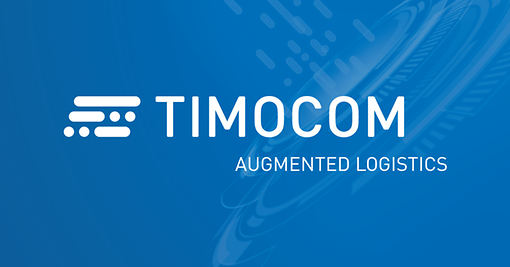 Who has never treated himself to a snack or refreshment from the "petrol station" or "kiosk around the corner"? Among other things, the convenience wholesaler Lekkerland ensures that we can enjoy these services anywhere and anytime via its innovative logistics systems. Lekkerland has used
TC eBid®, the online European-wide tendering platform, for almost a year for a simple and quick search of suitable logistic service providers.
Everything from one source
Lekkerland Deutschland GmbH & Co. KG ensures that 59,100 delivery points in Germany alone, such as petrol station shops, kiosks, tobacco shops and the beverage market are supplied with a full range of tobacco, confectionery, beverages, food and non food items. There are 131,450 points of sale across Europe. 

Currently 434 trucks, vans and refrigerated vehicles are employed in Germany. In 2009, Lekkerland Deutschland achieved a turnover of 6.72 billion Euros. Over 3,500 employees in 16 logistics centres across Germany, ensure that customers not only receive their goods, but receive them "in time" and undamaged. This requires a subtle mix of core logistics competence, wholesale and service. 

Co-operations
Lekkerland collaborates with other service providers - and the company identifies these for instance via our online tendering platform TC eBid®. The practical tool has been on the market since October 2009. It was developed by the Düsseldorf based company TimoCom Soft- und Hardware GmbH, which also offers the European market leading freight and vehicle exchange TC Truck&Cargo® for the spot market.

Reduce process costs, achieve transparency
Since November 2009 Lekkerland benefits from using TC eBid® 's software. Here, the company places part and full load tenders conveniently, online and securely, such as regional routes between individual logistics centres as well as international routes. Also for fresh products, the convenience wholesaler easily finds suitable partners for refrigerated transports, thanks to the detailed service provider selection in TC eBid®.

Heiko Schreck, Lekkerland AG & Co. KG's Head of Inbound Logistics: "TC eBid® corresponds to the full extent of our requirements: the software's utilisation is simple and pragmatic. We can place our tenders according to our needs in just a few steps. The process guaranties that we only obtain relevant results. Everything is user friendly and completely online - saving paper and that means we operate more economically."

Thanks to TC eBid®, companies which place tenders receive an optimised list of offers. The complete tendering process is electronic and clearly and comprehensibly documented in an excel sheet. At the end of each tender, the system provides relevant evaluation results and creates useful reports.

Mr Schreck is convinced of the benefits:
"We rely on business partners, who meet our standards of quality, for our procurement logistics. With TC eBid®'s help, we have already found various qualified service providers with whom we were able to form new long-term co-operations. Whilst tendering we have saved time and money by using the software. Furthermore, with TC eBid® we receive a reflection of the market's current situation with regard to vehicle availability and price."
Download press release