New feature: Quotes for freight simplifies the service provider selection process
TIMOCOM's freight exchange now allows you to view offers from service providers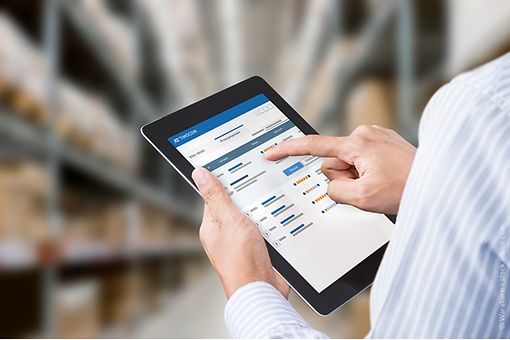 New feature: Quote request for freight simplifies the service provider selection process
TIMOCOM's freight exchange now allows you to view offers from service providers
A new, time-saving feature has been added to the TIMOCOM freight exchange. The Quote request for Freight feature allows transport customers to request that potential business partners signal their interest in the freight by submitting a suggested price for the transport. The transport customer can then view these suggestions directly within their freight offer. This saves time and increases transparency, particularly for companies who have several dispatchers working with TIMOCOM.
Assign orders efficiently, no matter how many offers you receive
TIMOCOM's freight exchange grants customers access to an extensive network of service providers, including freight forwarders, hauliers and shipping agents. Over 53,000 customers from all throughout Europe use the Marketplace as an easy way to quickly find new business partners and assign transport orders. It is very popular, so visibility is high, and can lead to too much of a good thing. "When transport customers upload popular freight offers, they can receive up to or even over 500 bids," according to Product Manager David Moog. "They then contact the dispatchers via mail, phone or chat, which means that assigning an order simply takes more time than is necessary."
The new Quote request for Freight feature streamlines this process. It allows transport customers to select an offer from a list of offers. This means that they can view who is offering to transport the freight and at what price at a glance. They can also access any additional information, such as the required ISO certificates and information on emissions, from within the new feature.
FME Frachtmanagement Europa: making life easier for dispatchers
At FME Frachtmanagement Europa GmbH, efficiency is part of the company values. The freight forwarder from Bavaria specialises in full loads, and will take on full or partial loads and customised transports. Dispatch manager Christopher Kranholdt is excited by the possibilities offered by the new quote request feature. It will save his dispatch employees lots of time during the creation of new freight offers. "My dispatching team saves time and can view an easy to read list of all transport offers in a single window. That means it takes less time to assign the right truck and there's no need to keep going back and forth with e-mails and telephone calls," according to Kranholdt.
The new feature is available to all TIMOCOM customers in the Road Freight Marketplace starting immediately, at no additional charge.
Download press release