Product innovation at the IAA Commercial Vehicles 2010 in Hannover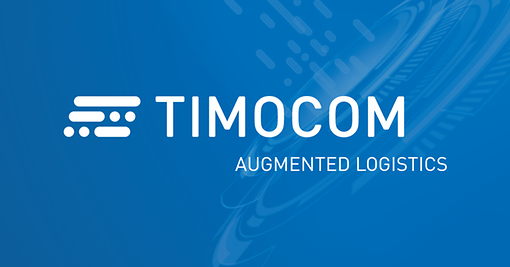 Hannover, 2010-09-23 - logistics can't advance without IT. Nowadays more and more personalized and complex services are being developed. TimoCom presents the corresponding IT support at this year's IAA Commercial Vehicles trade fair in Hannover. With the online platform for Europe-wide tenders
TC eBid® and the continuous success of the freight and vehicle exchange
TC Truck&Cargo®, shippers, logistics agents and freight forwarders have an effective tool which makes their daily business more productive and secure. TimoCom now provides an additional highlight with its transport barometer as App!

Advance through innovation
For 13 years TimoCom is well known for customer-focused innovation. This year at the IAA Commercial Vehicles in Hannover, shippers, logistics agents, freight forwarders and hauliers can be convinced of this too: from the 2010-09-23 to 2010-09-30 TimoCom will be presenting, with TC eBid®, a platform for Europe-wide transport tenders which was especially developed for the long-term contract business. Here shippers and transport service providers can tender their loads throughout Europe. Altogether an ideal complement to the in the spot market platform TC Truck&Cargo® - the European market leader in freight and vehicle exchanges. Customers that until now only use TC Truck&Cargo® can benefit from TC eBid® as they are allowed to place their bids free of charge in the tendering platform. Consequently TC eBid® is a powerful tool for determining market prices and all TimoCom customers can benefit from each other.

Everyone can try TimoCom's programs TC eBid® and TC Truck&Cargo® for themselves at stand C19 in Hall 13 at the IAA Commercial Vehicles 2010. Therefore several PC workstations will be at your disposal on which all who are interested can test the additional functions, such as the integrated transport directory TC Profile® or the calculation module TC eMap®, live under the guidance of a TimoCom account manager.

Now we're talking App - TimoCom press conference IAA Commercial Vehicles 2010
The most important news and interesting facts about the IT service provider's products will be presented at a press conference before the IAA's official start. In addition to the insights and prediction on the European transport industry, TimoCom will soon launch the transport barometer also as App. Marcel Frings, TimoCom's chief representative, will be available for consulting on 2010-09-21 from 11:45-12:15 at the convention centre in hall 17.

Download press release