NOSTA Group remains flexible thanks to TimoCom
Warehousing space found with a click of the mouse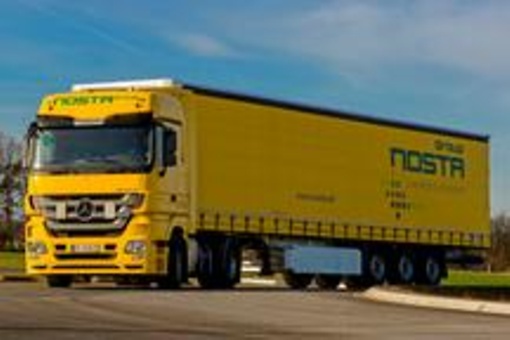 Dusseldorf, 2014-03-17. What to do if you need warehousing space on short notice? But not just any warehousing space, one in Hamburg, and preferably near the harbour? And what if you have telephoned all your contacts and no one could offer what you need? The NOSTA Group in Osnabrück often came upon this problem until it found a suitable solution: Europe's largest warehousing exchange developed by TimoCom Soft- und Hardware GmbH.
The NOSTA Group has been operating in the logistics sector for 36 years and offers a complete range of services: from transport management up to the production of individual load carriers. A job such as "the transportation of 60 containers to the Hamburg harbour, its unloading and storage" is part of the company's daily business. However, even with many years of experience and top networking in the industry, there comes a moment when all of one's contacts become exhausted from short notice storage jobs. This is exactly when TimoCom's procurements platforms are most useful. Here NOSTA employees cannot only find freight, vehicle space or transport service providers, but also empty warehousing space across Europe.
Finding warehousing space made easy
"Most of our contacts prefer to agree long-term storage contracts. We needed at a moment's notice a hall for only two months. So we used TimoCom's warehousing exchange  and immediately found a flexible and reliable partner amongst the first 3 search results. The first container is already on its way to Hamburg", informs the NOSTA Groupr Forwarding Manager Detlev Osthoff. With over 30,000 warehousing and logistic possibilities, the platform is the largest warehousing exchange in Europe and it works like a virtual marketplace. Users can enter their needs such as, for example, warehousing type, size or location in the search field and receive an overview of suitable offers. Of course, the whole process also works the reverse way. Providers can place their available space with all the relevant information in the exchange and are found by others very easily. "The warehousing exchange is a logical addition to the freight exchange. A very helpful tool with a high result rate. Ideal also for short-term warehousing needs", affirms Osthoff. The warehousing exchange has been integrated in the well established European market leading freight and vehicle exchange. Its use is specially user friendly which ensures efficient use of the program. All requests and offers are automatically available in 24 languages.
Download press release