Multimodal 2017: TimoCom paves the way towards digital logistics
The IT service provider will be presenting product innovations and its service blog at the Multimodal 2017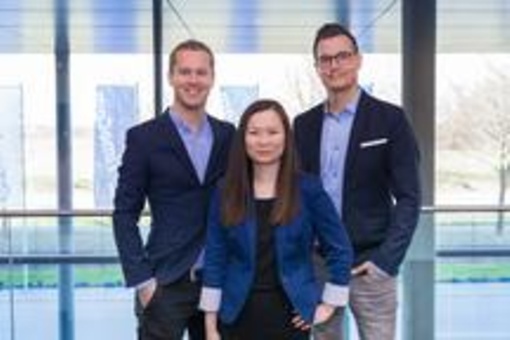 Erkrath, Germany, 2017-03-14 - Europe's largest transport platform, TimoCom, has already fascinated previous years' Multimodal visitors with its up to half a million international vehicle and freight offers and more than 110,000 users. The company would like to continue with its positive impression and will be presenting the new up- and download feature within the business directory, as well as the free services Update Pool and TruckBan from 4 to 6 April at stand 4080 in hall 4. The innovations are a logical addition to the digital transport platform's offer.
Go hand in hand with TimoCom: transparency and security
As a pioneer in the field of digital transport platforms, TimoCom has a great influence on the evolution with its applications to optimise vehicle loading capacity. The IT service provider not only reacts almost instantly to the changes caused by the increasing digitalisation. It has been preparing its customers from logistics for more than ten years now for the growing network and increasing transparency in their working environment. With the new up- and download feature as well as the new service blog, information on business partners and product innovations are available at all time on the Internet.
The team and Country Manager Northern Europe, Maria Toft Madsen, are looking forward to showing TimoCom's innovations in person to the Multimodal visitors:
"The new up- and download feature in our business directory is of great advantage. The documents required to conclude a business transaction can now be uploaded once in the business directory. Future business partners can download the required documents upon demand and no longer have to wait for them to be sent per e-mail or fax", explains Maria Toft Madsen. "Those who upload their documents present themselves as a serious and trustworthy company, which deals well with the challenges of today's digitalised logistics, i.e. adopts modern structures and makes use of corresponding offers."
It is self-evident to the IT service provider, that a high degree of security must be provided when business documents are offered in a digital environment. "Users can only access the transport platform via a secure SSL connection", explains Maria Toft Madsen. "All servers are "Hosted in Germany" and therefore subject to the most stringent data protection regulations world-wide. We will gladly show any visitor directly at the fair stand how this feature can be used and calm any concerns."
Active support and guidance through the logistics 4.0 era
TimoCom has always been distinguished by its excellent customer care service with a native speaking team from 24 countries. Since assistance should also be available outside office hours, TimoCom created a service blog in September 2016 called "Update Pool". Images and video tutorials explain the application and new features in an easy to understand manner. TimoCom is following the trend of providing information on its products on the World Wide Web and making it available at any time.
With the free and recently online portal "TruckBan" for pan-European truck driving bans, TimoCom reinforces its reputation as a source of information for the industry. Here, visitors can search for truck driving bans in a country by using the drop-down menu filter or introducing a specific date. This offer is currently run as a beta version and is available in 14 languages, underlining thus the international orientation of the transport platform and TimoCom.
Anyone who has questions, suggestions or simply interest concerning the transport platform can present them on site at the Multimodal 2017 in Birmingham with Maria Toft Madsen and her colleagues Jan Bjerlestam and Mikael Andersson from 4 - 6 April at the NEC, Birmingham on stand 4080 in hall 4.
Download press release