Moving into the future securely: TimoCom world is now mobile
The freight exchange provider allows transport contracts to be processed easily.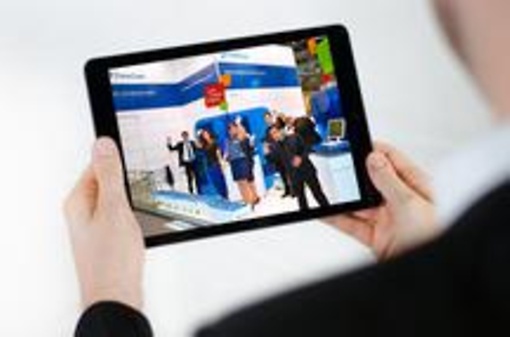 Mobile access improves business opportunities
In the development of a mobile version the primary focus was on the daily requirements for modern logistics. Ultimately, all those involved in transport today must be able to respond quickly and flexibly to changes. "With mobile access we have expanded the availability of our product range - the logical step, for us, in a mobile future", according to TimoCom's Chief Representative Marcel Frings. At IAA 2014, planners, freight forwarders and contractors from trade and industry can now experience mobile access to the TimoCom world themselves. The advantages are obvious since for daily work it means: it does not matter if you use a tablet or smartphone, with the help of the transport barometer app you can now log into your TimoCom mobile account anywhere and at any time.
Triple protection with TimoCom
And that is not all. The actual innovation of this mobile version goes far beyond this. "Transport jobs should be processed as securely as possible, which is why we are working on applying security standards for the mobile use of our products too. For this, we have viewed and checked current mobile versions and security mechanisms", according to Frings. The result is a protected access via the transport barometer app, which will be officially presented at the press conference "Already mobile? Sure and secure!" presented by TimoCom in the run-up to the "IAA Commercial Vehicles 2014". This is taking place on Tuesday 23rd September 2014, at 11.45 a.m. in room 17 of the Convention Centre in Hannover. From 25th September trade fair visitors can get an impression of how day-to-day logistics can be made even more efficient in the future with the help of a tablet and smartphone. At stand C 19 in hall 13 the established programmes can be tested on mobile devices under the guidance of customer support staff. Whether it be the freight exchange TC Truck&Cargo®, transport tenders in TC eBid®, the tracking and calculation tool TC eMap® or all other TimoCom business solutions - mobile access to all platforms will ensure that transport service providers are fully operational at all times now and in the future.
Download press release