More users - more success?
Have a closer look before choosing a freight exchange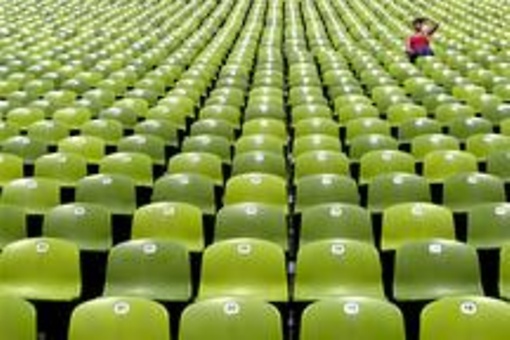 Erkrath, 2015-11-03 – Transport planning without a freight exchange? Nearly impossible. Users offer their freight for which they do not have any transportation yet. At the same time, transport service providers which have free vehicle capacity can increase their capacity utilisation. Freight and vehicle exchanges are useful tools in every sense to increase business profit. Therefore it is not surprising that you can find more than a 100 transport exchanges of all types are in Europe. It is difficult to maintain an overview on the subject freight and vehicle exchanges.
The range of transport exchanges is large: there are small, specialised freight exchanges with few users to well-established European companies which have several thousand users. At a first glance, choosing the right freight exchange is easy: the larger the number of users registered, the greater the chance of lucrative business offers. "That is a fallacy", thinks Marcel Frings, Chief Representative of Europe's largest transport platform, "In our opinion, it is not the number of users which is essential but the number of offers entered daily in the freight exchange." A calculator is enough to distinguish a successful platform from others: "TimoCom, for example, has 100,000 users who offer up to 450,000 freight and vehicle offers daily. That means that each user enters an average of 4.5 offers daily. Other transport exchanges increase their number of users regularly for advertisement. When looking at the number of offers in these exchanges, you can see that in some cases an average of 2.3 offers are placed per user", explains Frings. Therefore it makes more sense to look at the daily number of offers rather than the number of users when choosing a freight and vehicle exchange.
No standard definition
In fact "user" is not clearly defined among the freight exchanges. This is the reason why some transport exchange providers publish high numbers in their advertisements. The number of offers can be understood by all customers - everyone can check if an exchange is highly frequented or not. The real number of users is not easy to determine because of the lack of a standard definition. TimoCom is transparent and comprehensible in this matter as each new user must register. Apart from that, each user must pay a user fee. This way companies only register an employee as user if he or she is actually using the exchange. In other freight exchanges "users" can be added unlimited and free of charge. These may appear in the statistics but not in the transport exchange. "If you give out all the tickets for a football game for free but only a third comes to the game, we say that the tickets are sold out but is does not change the fact that the stadium is empty", says Frings, comparing the situation. "The freight exchanges that are really worth it are the ones with more offers than users, says Frings.
Quantity and quality
Another decisive factor when choosing a freight and vehicle exchange, in addition to the number of offers, is the reliability of potential business partners within the transport exchange. The more extensive the security packet offered by the transport platform is, the harder it is for "black sheep" to do business. TimoCom offers, for example, a multi-level security net that includes more than "just" the obligatory rigorous access check. Should a payment come into default, the in-house debt collecting department, under lawyer Alexander Oebel, steps into action. Together with his team, he helps customers receive monies owed without resorting to law - a service that should be included in the truly secure freight and vehicle exchanges.
It is worth having a closer look before deciding which freight and vehicle exchange to become a customer with. When the recommendations just mentioned are taken into account, the best freight exchange is often found with the simple use of a calculator.
Download press release