IAA Commercial Vehicles: TIMOCOM will be at the conference with a new strategic position and brand identity
New IT solutions for improved visibility and networking in the transport chain.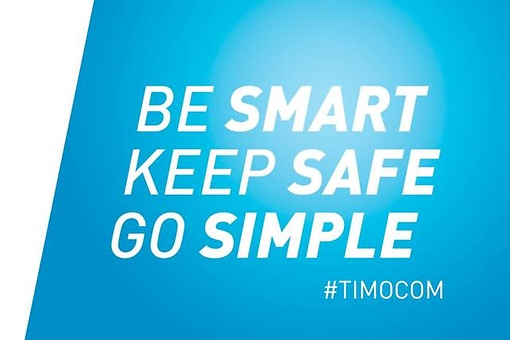 Erkrath/Hanover, Germany, 22.08.2018 – Europe's leading logistics IT and data specialist, TIMOCOM, will be on site at the IAA Commercial Vehicles 2018 in Hanover (from 20 to 27.09.) with a fundamentally revised brand presentation and new IT solutions, ready to provide users with better visibility and networking along the entire transport chain.
Understanding digital transformation as the new routine
"Virtual solutions have driven the transport world for a long time now," says TIMOCOM Company Spokesman Gunnar Gburek in advance of the leading trade fair for mobility, transport and logistics. From starting a transaction to creating the consignment note, many steps in the logistics process chain have turned digital. "We are focusing on the next development step and setting milestones for the daily logistics tasks of the future, when digital transformation has moved beyond the project stage and become routine," says Gburek.
Almost two decades after the start of the IT company from Erkrath, which became famous with its freight exchange, TIMOCOM has developed more and more into a systems provider for digital control and completion of international goods transportation for transport orders. "We have become the pioneers and travelling companions for companies who want to take advantage of smart, simple and safe digitalisation with TIMOCOM," Gburek continues.
New ways to combine the flow of data and goods
With up to 750,000 international freight and vehicle offers daily, and more than 100,000 trackable vehicles, TIMOCOM offers more than just access to Europe's largest freight exchange; it provides all the advantages of networking within a unique logistics community.
TIMOCOM Premiere
On offer at the IAA (hall 13/stand C29) are more than just innovative logistics applications and well developed solutions for combining real and virtual worlds in new ways via the flow of data and goods. You will also get a chance to see the revised company logo and brand identity, on display in their new design for the first time in Hanover.
Download press release