Goals slightly exceeded in an eventful year 2014
Online marketplaces for transport services continue to increase in Europe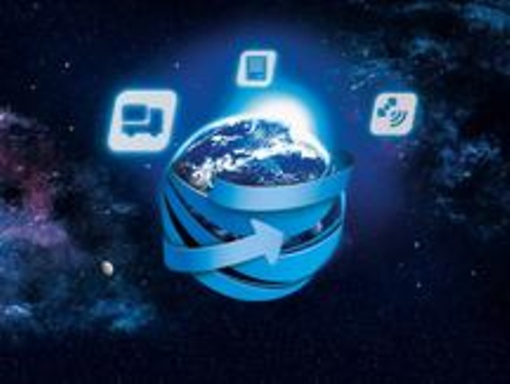 Erkrath, 2015-03-06 - The provider of Europe's market leading freight exchange has continued on solid ground and recorded a successful year 2014. TimoCom Soft- und Hardware GmbH owes its positive revenue figures in the first place to its ever growing customer portfolio that not only appreciates the wide range of freight and vehicle space. The introduction of a mobile access, the increasing number of telematics providers and the stable offer of long-term tenders provided for a good atmosphere in all areas of the IT company during the previous year. The software producer is optimistic for 2015. Each person involved in the transport chain should also have during this year the quality desired.
Expectations fulfilled
Since 1997, the company based in Erkrath, close to Dusseldorf, simplifies the day-to-day transport work of many planners and contractors Europe-wide with the transport exchange TC Truck&Cargo®. In 2014 a total of 58.9 million freight and vehicle space offers where placed on the software provider's platform, which means 7.6 percent more than in the previous year 2013 i.e. 4, 1 million offers more. In other words, 451 million meters of freight were published, which in kilometres is equivalent to 11 times the Earth's circumference. With a volume of over 647 million tons TC Truck&Cargo® convinces the sector representatives. In total 6,903 new customers have opted for TimoCom's procurement platforms in 2014 and signed a contract. "Our expectations have been fully met and we look forward to the many more jobs that will be placed on our platforms by our new customers", says Marcel Frings, TimoCom's Chief Representative. The software company also provides an online platform for transport tenders Europe-wide, TC eBid®, for those customers who want to maximise their capacities through long-term transport jobs. A total of 6,022 tenders in 2014 have demonstrated this, nonetheless, Marcel Frings states: "We are convinced that our customers could benefit even more from these additional loads. With 33,000 active transport and logistics service providers new business partners arise for all involved in the transport chain."
Good ideas boost sales
The general growth was also reflected in the annual sales of 54 million Euros, which was slightly higher than expected. Frings adds: "We have not only surpassed our goal in numbers. But also with regard to innovations and new business areas can we look back into last year with many positive experiences."  Among other things, this refers to the mobile access via app which allows access to all TimoCom platforms from anywhere. First month's results: more than 4,200 "mobile" users use their smartphone or tablet to log into the free transport barometer app regularly. An individual PIN together with the terminal device and the access software ensure the highest security standards on which TimoCom customers have been relying for years. Just as secure and as successful is TC eMap®'s tracking solution, which displays all conventional telematics systems in a single platform. "Thanks to the good cooperation with our partners, in 2014 we were able to increase the number of our interface users to 120 European providers", exclaims Frings.
Services as a quality criterion
TimoCom facilitates the professional life of many transport and logistics companies in Europe in many ways. Customers can use the licensed debt collection service with the official authorisation. Out-of-court claims due to default in payments could be solved quickly and easily in 2014 with a success rate of 88%. "The only thing our customers have to worry about is to engage our services for the case in concern", emphasises Frings. The trust of customers is intensified by regular questionnaires which in 2014 have been carried out all through the year.  "A regular dialog with our customers has allowed us to make our products even more in line with demand," summarises Frings the advantages. With the diversity and size of the medium-sized company many big names in the sector were convinced last year. "With the current ongoing cash back promotion in collaboration with the Italian tire manufacturer Pirelli for example, we have achieved a great additional value for our customers and also contributed to the reduction of CO2 emissions," continues Frings In 2015, TimoCom will continue expanding its online marketplace where secure, efficient and process-based transport services can be processed - even beyond European borders. Frings concludes: "We definitely want to maintain the high degree of satisfaction of our customers and therefore have a lot in mind for 2015."
Download press release