Excellent: Tender transports online with TimoCom
TC eBid® receives new BMEnet seal of approval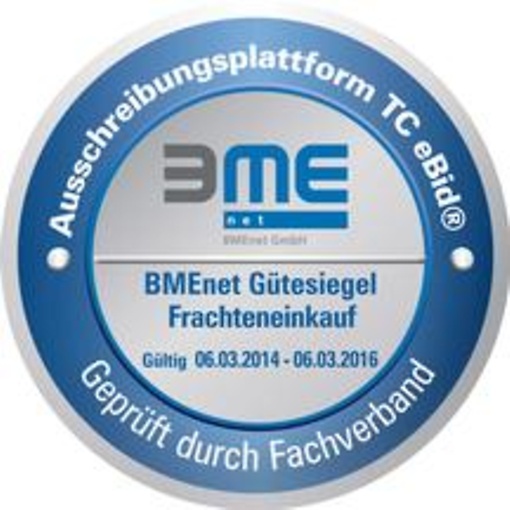 Erkrath, 27.05.2015 – The European tendering platform for freight jobs, TC eBid®, carries the seal of approval "freight acquisition" by BMEnet GmbH, a subsidiary of the BME (Bundesverband Materialwirtschaft, Einkauf und Logistik e.V. - Association Materials Management, Purchasing and Logistics - AMMPL) For the third time in a row, TC eBid® passed the quality assessment carried out by the trade organisation. This makes TimoCom Soft und Hardware GmbH a certified company in the field of "software and platforms". The tendering platform gives shippers, freight forwarders and transport service providers the opportunity to arrange transport jobs all over Europe.
TC eBid® is the online toolthat supports efficiency
In TC eBid®, manufacturing and trade companies as well as freight forwarders tender long-term freight offers for both part and full loads. With the tendering software they can reach 33,000 active, verified transport service providers across Europe. With TC eBid®, TimoCom customers can gain additional business opportunities, better planning security and more efficient use of their fleets' capacities. It can also help avoiding bottlenecks. Essentially, the online platform improves efficiency in the transport industry. 
BMEnet seal of approval
After a successful quality assessment, BMEnet GmbH awards the seal of approval for software and platforms. The assessment is based on a standard and neutral list of criteria with clearly defined requisites. The accreditation and the seal of approval create a transparent market and trust when it comes to choosing a software producer.
Download press release