Door to door with Europe's transport industry
Freight forwarding company TL Trans Oy finds hundreds of freights via TimoCom's freight exchange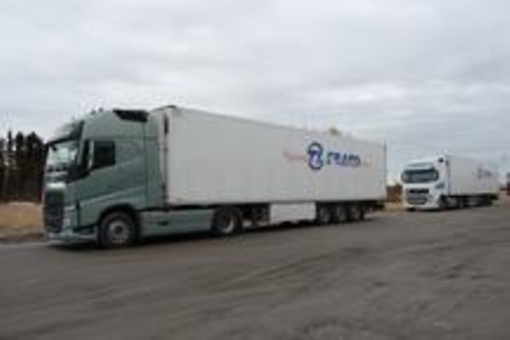 Düsseldorf, 2014-06-16. Although you would never believe it at first, Ostrobothnia, situated on the west coast of Finland, not only captivates with its picturesque river and meadows but is also an important logistics location. TL Trans Oy is based in Kronoby, one of Ostrobothinia's municipalities with 6700 residents. What is special: the freight forwarding company finds approx. 500 freights yearly alone thorugh the freight and vehicle exchange TC Truck&Cargo® of the Dusseldorf based IT service provider TimoCom. Finland-Swede Daniel Enkvist, Import Manager of TL Trans Oy, gives a personal insight into the success story of the company.
5 dispatchers, 45 vehicles, 500 freights extra via TC Truck&Cargo®  
"TL Trans Oy is active in foreign trade since the beginning of the 90s. We import comestibles such as fruit and vegetables and export industrial material, mainly plastic and paper. Our main partners are Germany, the Benelux countries as well as Italy and Spain. Behind TL Trans Oy lies a 5-person team. We have approximately 45 vehicles, which work for us on a regular basis, and a freight exchange, with which we always find suitable freight. In numbers this means: approx. 500 extra international freights per year."
The freight exchange as the most important tool
"Ten years ago we received a call from one of TimoCom's employees in Germany who introduced the freight and vehicle exchange to us in - to our astonishment- an accent free Swedish. We tested the program during a whole month for free and have been a satisfied TimoCom customer since then. TC Truck&Cargo® is for us the most important tool to avoid empty runs and efficiently maximise our capacity. Until now, we have had no need of another freight exchange because we find all we need at TimoCom."
Trusted partners for success
"TL Trans Oy's strength is its door-to-door service. There are no stops or change of vehicle which increases security for both customers and us. Trustworthy partners are very important to us and we find these via TimoCom. In all the years, we have only had to wait long once for a payment and even then TimoCom helped us quickly and successfully in the management of your receivables. Since we have many seasonal journeys, we must be flexible and we are thanks to the Europe-wide customer group of TimoCom. Thought the exchange we now have regular contact to over 100 business partners and we work together with approx. 20 of them per week.
There is, however, one point that he is concerned about: "I hope our competitors do not all run to TimoCom after they have finished reading this interview" says the Import Manager Daniel Enkvist with a wink of the eye.
Download press release