A good fit: TimoCom receives the .connect Award 2015" from TomTom Telematics
Customers of TimoCom and TomTom Telematics benefit from a shared interface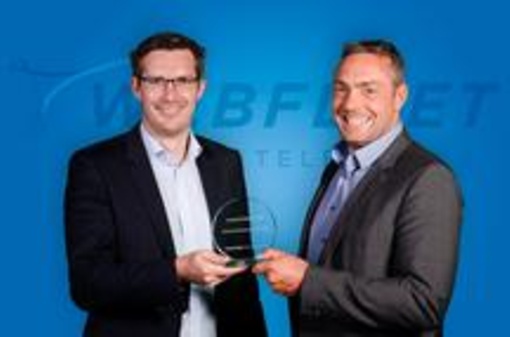 For the first time telematics expert TomTom has awarded partner companies that create true added value for shared customers. As in the case with TimoCom. According to Senior Sales Engineer at TomTom Telematics, Thomas Greaney, the advantages of the shared interface are obvious: "Users of our fleet management platform WEBFLEET can use their access data to log in to TC eMap®, and then directly see the location of their vehicles within the TimoCom application. This removes the need to switch between WEBFLEET and TimoCom."
Another great benefit is the integration of the TimoCom transport barometer app into the software of TomTom telematics driver terminals. Thanks to the TimoCom app, hauliers can also access the transport platform while on the road and, for example, can search for loads directly from their navigation solution, or offer their capacities at short notice. "This means more transport business and fully laden vehicles. Less empty runs also reduce the environmental impact", says TimoCom Chief Representative Marcel Frings.
More information about TomTom Telematics can be found at www.tomtom.com/telematics.
Download press release