Digital Logistics – the next level
From supply chain to supply flow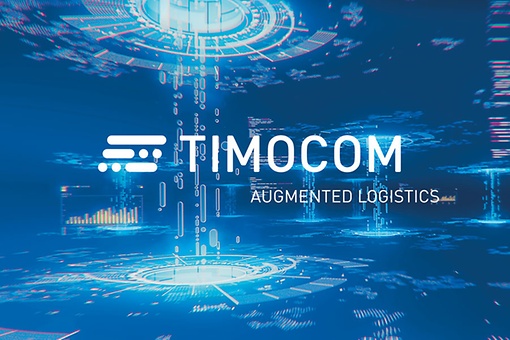 Logistics is at its peak when everything flows. Only then can time and space be used optimally along every metre of the supply chain. To make this possible, it is not enough to ensure that separate service components, such as transport, handling or warehouse logistics integrate smoothly. Planning, managing and monitoring processes beyond company borders is just as important. In real time. As transparently as possible.
Innovative solutions have borders. And they often begin with the next partner in the process chain. Different telematics systems, different standards, different flow of information: the solution is interfaces that connect separate corporate worlds and prevent obstacles to the flow of data and information. As the world moves away from the many links of the supply chain and towards a supply flow, that is an unending stream of data and services that come together in a single system to increase the user's efficiency, these interfaces represent a fundamental milestone.
One system, every solution
This type of system will contain every solution required for optimal collaboration, for example in the area of transport or time slot management, shipment tracking or order handling. One interface, every option: anyone using the system has unlimited access to digital applications that make a process or even a new business model possible, and provide support for same. Innovation as a service: implementation of new logistics concepts has never been this simple or secure. Never before has optimisation of service quality for logistical processes been this smart.
The first Smart Logistics System from TIMOCOM provides the perfect infrastructure for supply flow, and is perfect even for logistics start-ups testing out the practical side of things for the first time. Right from the start, all common IT logistics solutions used on the market are available via the System, including, at present, more than 240 telematics providers. In addition, the system offers the option to contact and connect with more than 43,000 verified companies in a network consisting of over 130,000 system users. Companies who manage their processes using the system are rewarded with end-to-end visibility for their supply chain.
Complex logistical tasks, such as those connected with loading equipment exchange, demonstrate broader application possibilities for these types of systems. Exchange, track, manage: every movement made by the goods can be imaged within the system via the relevant smart app, digitally and in real time. Users are thus always able to track routes and inventories for goods, as well as the exchange partners involved in moving them.
Even more flow – with 5G
And companies such as the Danish start-up myPallet, founded in 2018, are doing just that: they have developed an app that allows users to manage the flow of goods and inventory centrally in a single system in real time. "Users are thus always able to track routes and inventories for goods, as well as the exchange partners involved in moving them" say Søren Finseth and Søren Madsen, the founders of myPallet. At the same time, they note that of course, it is possible to manage internal company goods that are not subject to external handling in the same manner. The customers that myPallet has won over include, among others Blue Water Shipping, Fogtmann Logistik, Prime Cargo, Fairtrans, Alpi Danmark and Aarstiderne.
The supply chain will likely flow even better once the 5G mobile standard is introduced in Germany: by increasing upload and download speeds, even for large amounts of data, recording information on the go, as is required when tracking goods, is slated to get even faster. The perfect conditions for supply flow.