Logistics expertise
12.01.2021
Mega Pol Trans uses TIMOCOM's international debt collection service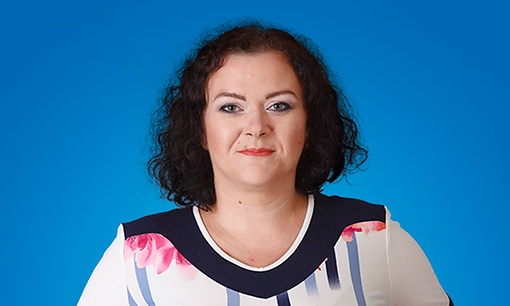 If the payment date has passed, and contacting the debtor hasn't helped, a debt collection service provider can provide the support your company needs to collect the payment. Mega Pol Trans, a Polish transport company, uses TIMOCOM's debt collection service – with a success rate of up to 90 percent.
Delivered goods but late payments
The company serves many different routes across Europe: Mega Pol Trans takes on jobs requiring them to ship goods to Hungary, Germany, Italy, Belgium, the Netherlands and the Czech Republic.
Unpaid invoices can represent a major problem for transport and logistics companies: Running costs are high and a series of unpaid invoices can cause financial problems, and in the worst case scenario, even bankruptcy.
Eliza Wyrwich works in the accounting, financial and debt collection department at Mega Pol Trans in Pila, taking care of unpaid invoices. "We assume that once a transport service has been provided and the goods have been delivered, payment for the completed service will be made within the agreed payment period, which is already quite long. This is, however, not always the case," states Ms. Wyrwich.
Dealing with unpaid accounts receivable
Ms. Wyrwich says its about weighing the options. "If it's a large amount of money and we can settle the matter out of court, then it is absolutely worth doing so." You have to take a long hard look at the situation before taking court action: the costs incurred are not small and the process is long. And there are hidden obstacles along the way, particularly for cases involving international contracts.
Dedicated help with unpaid invoices
TIMOCOM's debt collection service can help. Director Debt Collection & Legal Affairs Alexander Oebel and his team support customers in 27 languages. The employees contact the debtor and act as neutral intermediaries as they examine the case. They stay in close contact with the creditor and keep them updated on their progress. The experience brought to the table by the TIMOCOM international debt collection service, combined with quick action and access to a large pool of information, make it easy to either collect on the debt immediately or, if that is not possible, to determine the best course of action. "We love this service, they have up to a 90 percent success rate," says Ms. Wyrwich.
"It saves us time and money. It's in our best interests not to incur additional costs, even if the debt is quite small. The TIMOCOM international debt collection service is inexpensive, making it the optimal method for outsourcing our accounts receivables management. They provide valuable support for collecting on debt or determining if there is any chance at all of receiving the late payment," says Ms. Wyrwich.
If you would also like a simple solution for dealing with unpaid invoices, TIMOCOM's international debt collection service will be happy to help.
Find out more about the debt collection service!
You may also be interested in:
The seven most frequently asked questions about debt collection in the logistics industry.
Your rights and obligations, explained.
Smart Logistics is the most important factor for promoting growth and improving cost efficiency