Transport market
17.11.2020
Benefits of Freight Exchange for Trade & Industry Companies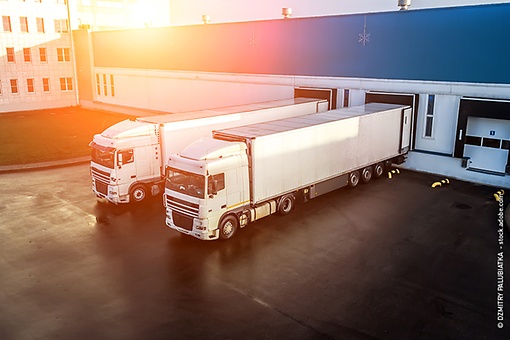 Freight exchanges—also known as cargo space exchanges—are virtual marketplaces where the supply and demand of cargo space meet. The benefits of being part of a freight exchange network may seem obvious to some, while to others, they might still be unclear. Here are several reasons why using a freight exchange network could benefit your business.
What is a freight exchange platform?
A freight exchange is an online platform that connects two kinds of companies: those that have goods which need to be delivered, and those that have the available cargo space to transport these goods. A freight exchange is not entirely similar to a cargo space booking, as the traded goods differ: in one case, the freight is offered, and in the other, it is the cargo space.
A freight exchange platform is a service or network platform that matches delivery requests with transport solutions: freight forwarders, hauliers and any other kind of transport service. In other words, it allows trade and industry companies to advertise their cargo making it easier for carriers to find them.
Is freight exchange convenient?
The concept of electronic freight exchange appeared first in France in 1985—i.e. before the internet—thanks to the Minitel system, which is considered the "grandfather" of modern online freight exchange platforms. Since then, the service has evolved, becoming a full online service.
The exchanges serve as intermediaries between production companies and hauliers and/or freight forwarders and thus compensate for any cargo space that has been over- or under-booked. Often, freight exchanges may also be used to forward orders (especially on short notice), as a freight exchange network provides a wide variety of industry contacts at one's fingertips. A freight exchange platform's online tracking function means it is possible to check on one's cargo and its exact position in realtime, as the carriers move.
Some companies are still hesitant to embrace freight exchange platforms fully, so it might be useful to highlight an additional advantage of these technologies: significantly enhanced security and information. In fact, to be part of a freight exchange platform, it is often required to pass through several security filters, which makes platforms like the TIMOCOM freight exchange very secure and reliable.
How does freight exchange work?
Freight exchanges are primarily concerned with optimal management of cargo space on a budget. Freight exchange websites work to pair delivery requests with transport companies based on the size of the cargo and collection/delivery locations. By loading cargo on a vehicle which was already planning to travel down the desired route, freight exchange uses all available resources efficiently. As such a service guarantees low prices for transport services, it makes for the most convenient transport solution for trade and industry companies.
The way it works is simple: the haulier (or carrier) with available vehicle space on its scheduled trip is put in contact with a trade and/or manufacturing company that wishes to send out cargo on the same route. Via the online service of the freight exchange platform, they will then agree on the price, the exact dates and locations of the load. Thanks to the optimised allocation of the cargo space and an extremely transparent market price, freight exchange platforms often achieve lower costs.
When is it useful to use a freight exchange platform:
A freight exchange platform can be useful in many scenarios. Here are some examples:
Manufacturing and production took longer than expected and the previous arrangements with hauliers and/or freight forwarders are no longer viable. By consulting a freight exchange platform, it is possible to find a new carrier within minutes.
Any kind of hiccup on the road may delay a carrier: truck problems, loading issues, someone calls in sick at the transport company. These situations can be a waste of both time and resources. However, on a freight exchange platform, a new carrier scheduled to travel on the desired route might already be available.
When getting started with a new business, finding contact information for hauliers and/or freight forwarding companies may sound like a daunting task. A freight exchange platform offers enough carriers' contact details from years of experience in the market.
The globalisation of production is parallel to the globalisation of trade: one cannot function without the other. However, the difficulties of international trade often prevent trade and industry companies from venturing abroad. A good freight exchange network includes viable international trade solutions.
Which kind of freight exchange is the best?
Suppose trade and industry companies consider using freight exchange platforms. In this case, it might be relevant to explore all the different kinds of transport platforms available to them, in order to make the best choice according to their specific logistical needs. Well, not to worry—TIMOCOM has done the research for you. There are several kinds of freight exchange platforms: private, public and (apparently) free freight exchanges. However, there is only one solution that seems to fill the bill for all these issues.
As the goal for any trade and industry company is to make transport faster, more efficient and with the highest security possible, unsurprisingly, the most convenient solution is also the most popular one: a subscription-based platform.
Subscription-based freight exchange 
Online systems usually offer a subscription-based solution that allows trade and industry professionals and companies to subscribe to a platform. All parties pay a fee to the platform, which will then provide regular information on available vehicle space and freight offers. These platforms often also offer (for a small fee) the chance to advertise specific transport solutions and/or benefit from experts' consultation services.
As every platform is different, one should carefully investigate all the benefits of each platform. TIMOCOM provides up to 750,000 international offers on a daily basis for manufacturing and trading companies.
Benefits of freight exchange for manufacturing and trade companies
In short, it is easy to see the benefits of freight exchange platforms, specifically for manufacturing and trade companies:
Finding delivery work
Freight exchanges give access to a great number of delivery jobs every day that would otherwise require years of business to acquire. Depending on the platform, there's also a wider diversity of loads to choose from (part loads, full loads, courier loads and truckloads) to ensure only the best jobs, most fitting to one's business.
Real-time tracking of cargo
Any transport platform should offer an effective tracking system so that manufacturing and trade companies can locate and follow their cargo during transportation. This is also true for a freight exchange platform. TIMOCOM works with a provider-independent tracking service on its platform, where many telematic providers can be displayed. Freight exchange members will be able to track the vehicles and see where their cargo is in realtime.
Time management optimisation
Efficient time management is the foundation of any successful business. Companies using a freight exchange platform save days of endless phone calls to find out who in one's network of hauliers and transport companies has available vehicle capacity to load their cargo. On top of that, one should also consider time saved on endless negotiations and researching what the market prices of the day are. The opportunity to access many kinds of loads in one place and in realtime saves hours every day.
Long-lasting business relationships
As already mentioned, a freight exchange platform immediately provides a variety of industry contacts that are worth years in the business, which is extremely valuable for a newly built company but also for highly-specialised professionals who desire to work in a niche. The ability to contact and work with key players in one's industry is the first step towards long-lasting business relationships. That's why when considering the low costs of joining a freight exchange network, even when the freight exchange rates might differ from service to service, the financial returns of all the various business growth opportunities heavily outweigh the cost.
What will happen in the future?
Freight exchanges have by now succeeded in changing the face of European transport in only a few years, but the changes are here to stay. Thousands of trade and industry companies have made freight exchanges their primary means of finding carriers and managing orders. Their business model had to evolve into an internet-integrated one, but somehow the popularity of freight exchanges keeps growing. The major cause of this is that freight exchanges provide access to thousands of customers all over Europe.
The future of smart logistics systems, and freight exchanges platforms among them, seems assured, especially with the healthy growth of e-commerce, both nationally and internationally. Thanks to the globalisation of trade and the use of the internet, choices of, and access to, more transport solutions are broader than ever. In particular, international orders often return higher profits for trade companies than national ones. But elements such as foreign languages, different laws in the countries of international contracting parties and/or the mere difficulty of finding those international customers and orders represent significant obstacles to the growth of these international businesses.
Freight exchange networks make all these issues disappear:
They offer many new orders on a daily basis.
The communication is secure and transparent via the platform.
All details about route, time and place of the delivery are pre-arranged.
Any disadvantage in the future?
The increasing popularity of freight exchanges will very likely also increase the competition. However, even when considering the rise in competition, there is no denying that freight exchanges will still have a positive impact on the trade and industry sector. In terms of cost optimisation, as well as security and ease when building new business relationships, the benefits are clear.