Transport market
07.09.2020
The downward price spiral: cheaper in the short term, expensive in the long run
What to pay attention to when purchasing logistics' services to ensure that you not only navigate your way through this crisis well, but also maintain purchasing options for the future .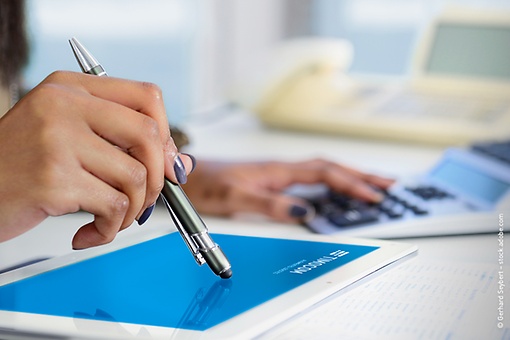 The crisis brings more than just bad news, it also offers positive developments for certain industries or companies – or at least, so it seems. But caution is warranted here, because if there is one thing we cannot forget in the middle of a crisis, it is this: the crisis will come to an end. And right now, every company and every economic actor within Germany is setting the tone for the future. Logistics, as one of the most important economic sectors, provides an indication as to where Germany is headed. However, the current trend is increasingly causing misguided developments in the transport industry that will be an issue long into the future. It is up to all of us to fight back.
Daily life in the road transport industry: price wars are standard
Small and mid-sized transport companies and logistics service providers represent the backbone of the German logistics industry. Even many larger service providers, such as Schenker or K+N, rely on vehicle fleets from freight forwarders. Even in crisis-free times, these small and mid-sized companies are subject to serious price wars. A profit margin between three and five percent has long been considered excellent. And of course in normal times, empty runs can largely be avoided. Vehicles used for different types of freight are only
rarely empty when moving from one order to the next. This is because, in 'normal times', the competition, and the associated price war, is so intense that customers usually only pay for the actual time their goods spend in the vehicle. This means that the money for the return trip must be earned with another job. If there is enough transport available and the demand is in place, it is no problem for freight forwarders or dispatchers to find the right route in order to cover their costs.
The crisis: how corona is affecting the price wars
The corona virus has infected the economy, and every sector is affected. The current ratio of freight to vehicle space shows this very clearly. We have been using the TIMOCOM transport barometer to observe developments on the transport market for more than ten years. The barometer is a market indicator that displays the current supply and demand for freight and vehicle space on the road transport market across 44 European countries. At peak times, we register up to 750,000 freight and vehicle offers daily. However, in week 13 of this year, the peak sat at a mere 350,000 transport requests and offers daily. This means that the ratio of demand to capacity for vehicle space has switched entirely; it was at 70:30 and is now at 30:70. These numbers are unprecedented. They make it clear that, due to the pandemic, we are still a long way away from market equilibrium between supply and demand.
This in turn means that freight forwarders are having trouble finding return loads for their routes. In contrast, transport prices are developing in one direction, and one direction only: downwards. Freight forwarders are thus barely able to cover their costs. Transport companies have running costs to cover, such as salaries, leasing contracts, etc. They are therefore forced to take on almost any route, regardless of how low the price is. The price war has become a fight for survival. Right now, many freight forwarders are focusing on taking any job available, in order to, at the very least, cover their costs. We are in the middle of a downwards price spiral: too much supply is face with too little demand. If this trend continues, the result will be the closure of many small and mid-sized companies who will likely disappear quite quickly from the market, not just in Germany, but across all of Europe.
A plus at all times, not just during the crisis: why a variety of service providers allow for market flexibility
The question becomes: how do we buck this trend. This is a vitally important issue: securing a healthy market structure with a variety of participants able to react flexibly to supply and demand is essential for the future of the industry. After all, when the crisis is over, production will increase and the conveyor belts will run once more. As soon as the situation has stabilised, demand for transport capacity will rise. Stored products will have to be distributed. Components and parts will need to be delivered to manufacturing companies and finished products will need to be transported to the customer. For that reason, existing business relationships must be maintained, and new relationships must be created. Not only that, now more than ever we must uphold our infrastructure and systems.
Flexibility is a deciding factor, both during and in particular after the crisis. Fewer transport service providers, who will increasingly be able to dictate prices, will significantly reduce this flexibility. The smart strategy at this point is to spread orders across many service providers, for example using a platform with a large network of available business partners. Companies can bid on orders that allow them to drive a return tour or find more work at the relevant starting point or drop off area. This ensures that more small and mid-sized freight forwarders will have a shot at surviving the crisis. And the more transport companies that survive the crisis, the more flexibility and options purchasers will have when it comes to business partners and the price of the order.
The power of the purchaser: fight for survival or solidarity?
Corona has affected everyone, it has been relentless and has had a bigger impact on the economy than anyone could have guessed based on the initial reports from China. And of course manufacturing companies are also facing major challenges, and price sensitivity is a necessity right now, not a virtue. Nonetheless, shippers and purchasers must offer fair prices as much as is possible. Long haul transports must be paid for at prices that make it possible for transport companies to cover their costs. Right now, that is not always the case.
Those who, right now, are purchasing transports at very low prices, must be aware of the consequences this will have and the responsibility they bear. Those who demand lower prices now and purchase transports below their true value will, in the future, have to navigate a lower capacity market. In addition, this will mean that a few large players will be able to determine both the availability and the price of transport services. Plus, the transport market would be deprived of smaller, more regional companies.
So is self-interest the major force within this crisis? Surely nobody wants to believe that. We will get through this crisis together, fairly, responsibly and with our eyes on the future.
Use Europe's largest freight exchange
You may also be interested in:
TIMOCOM transport barometer: Europe's transport market jumps wildly during the corona crisis