Logistics expertise
16.03.2022
Diesel Price Shock: Effect on European Logistics
Transport prices will increase across Europe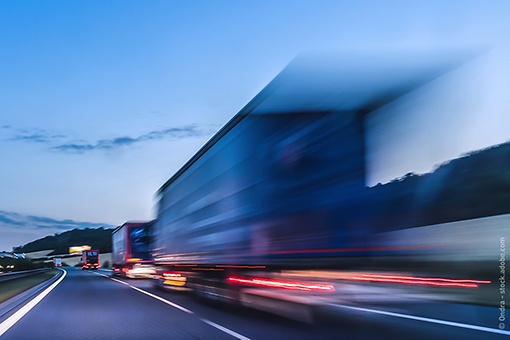 Global sanctions and a possible import ban on Russian oil have driven international fuel prices to their highest level in 15 years and the outbreak of war in Ukraine has had catastrophic human and economic consequences. In this blog article, we examine the consequences for European logistics as well as the approaches to solutions implemented thus far.
The current situation
The prices of gasoline and specifically diesel have increased dramatically. While over 50 percent of all logistics in Europe is handled by road freight transport, that figure reaches over 70 percent for domestic transport, with high fuel prices putting enormous pressure on small businesses.
Price tables at European gas stations have ranged from EUR 1.17 to EUR 2.30 for diesel, with prices in Germany even higher. Here, and in other European countries with high value-added and mineral oil taxes on fuel, transport prices have already been affected by the increase. This is the only way the industry can continue to cover its costs, with transporters and freight forwarders from other European countries to follow suit. In the end, they too will have to compensate for increased costs.
Despite interim signs of recovery, experts believe that prices will continue to climb. The situation is already more dramatic in other European countries:
Hungary, for example, already had a gasoline price cap, but the purchase price for wholesalers is now significantly higher than the maximum retail price. As a result, significantly less has been purchased and the first service stations have been forced to close. For foreign customers and trucks over 3.5 tons, the price is now on par with German levels.
IT-logistics-solutions support short-range capacity planning
Digital tools for optimizing still-available transport capacities are an immediate solution to counter the current economic situation in logistics.
Long-term tenders, with transport agreements that are valid for months or years, present calculation difficulties or can only be negotiated with considerable risk surcharges. For shipping companies, it is therefore currently more economical to search for freight space on the spot market - even at short notice. TIMOCOM offers the ideal solution here with its Freight Exchange.
You can use the Routes & Costs application to optimally plan your current orders. In addition, check our warehouse exchange for closer or better positioned warehouses that will save you additional detours.
Commercial diesel: A knight in shining armor?
One possibility for governmental intervention would be the introduction of a so-called commercial diesel, as is already in use in various forms in Poland, Belgium, France, Italy, Croatia, Slovenia and Spain. In this case the mineral oil tax is reimbursed to trucking companies, an approach that will be implemented in the Netherlands with a tax reduction of around 21% (approximately 11 cents per liter of diesel) from April 1.
A short-term reduction in value-added tax would be an additional relief measure to examine. Yet, this measure mainly benefits consumers and not businesses, who generally work with input tax deduction.
The German Haulage, Logistics and Waste Disposal Federation (BGL), as well as truck drivers and transport companies, are calling on the German government to intervene as quickly as possible. Otherwise, they say, there is a risk of supply collapse. Which solutions will ultimately be implemented remains to be seen. Until then, the pressure for government intervention will continue to mount.