Logistics expertise
18.08.2020
Delayed payment: what to do if your customer has not paid?
Three tips for debt collection management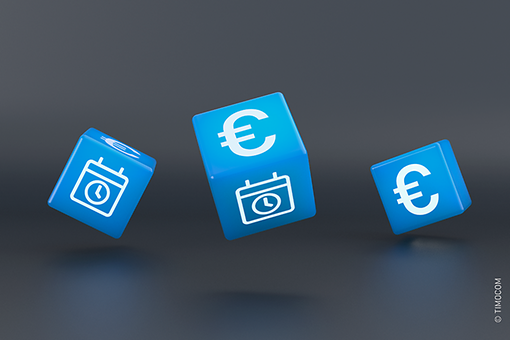 The transport is complete, but your business account remains empty. As a transport provider, you assume that the invoice will be paid once the goods have been delivered. But almost every company has had to deal with a business partner who pays too late or not at all. If the deadline for payment has passed, you could speak to a lawyer. But there is no need to seek legal advice until you have exhausted your other options. Here are three tips on what you as a company can do to collect on debt from unpaid invoices.
1. Write an invoice
It seems simple, but it is important. The sooner the invoice is written and sent to the customer, the quicker the payment will arrive. Be specific about when the invoice is due. This provides clarity to all parties, and your customer will know precisely when they have to make the payment. As a general rule, companies ask for payment within 30 days.
2. Approach your business partner
If your transport customer has not paid within the agreed upon time period, the best thing to do is be proactive. It is unlikely that your customer intended to withhold the payment. So get in touch with them. You can either have a conversation or send a dunning notice to remind them about the unpaid invoice. Be clear and professional, and be sure to mention:
the type of service provided, the date and number of the invoice
the amount owed
a reminder of when payment was due, including the exact date
consequences of not paying the invoice
3. Hire a debt collection service
If the payment has not been made even after a conversation or a written reminder, there is no need to give up. Before you approach a lawyer or take the matter to court, a debt collection service can help you to get your money. The TIMOCOM international debt collection service is there to help Smart Logistics System users across Europe, whenever they need it.  It is simple and easy to engage their services online. As a neutral third party, the debt collection service uses native speakers in order to collect on your debt in 27 languages. The TIMOCOM debt collection team can look back on a success rate of over 86%.
You have unpaid invoices? Discover more about the TIMOCOM debt collection service with no obligations, and use the non-binding fee calculator to calculate potential costs.
You may also be interested in:
The downward price spiral: cheaper in the short term, expensive in the long run
Economic resilience: how to protect your company under current conditions