Logistics expertise
09.03.2023
6 Tips to continue Growth in 2023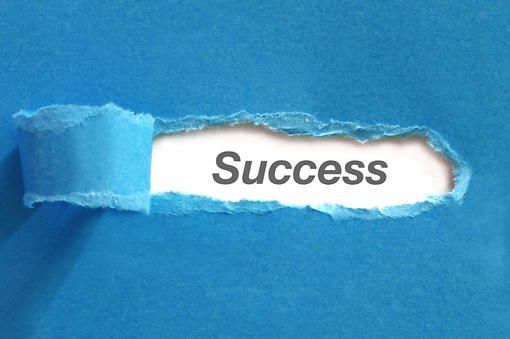 It's a long standing tradition: new year's resolutions. We promise ourselves that we will eat better, exercise more and use our time more wisely, but for business owners, there is one very important question: how to continue growth?  Our tips will help you to reflect on this journey and continue your success in 2023.
1. The year in review
Start by examining the previous year. What went well? What didn't go so well? What improvements can be made? Analyse your successes and failures. This will help you to discover what measures were useful and what you needn't bother with in the new year. It's also worth examining the industry and your customer base. Were there any changes? These steps will help you get a sense of the current situation, and create a foundation on which to build a successful business year.
2. Work towards your goals
Take some time at the end of a business year to set goals for the next year. If you didn't do it last year, there's no time like the present. Draw on your experiences from the previous year to help. The more precise your goals are, the better. For example: "We want to increase our profits by 25%." Keeping the goal precise will help you to measure how successful you were at the end of the year.
But do make sure that your goals are realistic. Taking a look at current figures and required measures is a great place to start.
3. Keep your focus
No matter how good your strategy is, it will only work if you focus on what is most important. So ask yourself how you want to spend your valuable time, and what will help you to improve your business. This will help you to identify smaller projects that will not make much difference, which you can then of course drop. Doing this will help you to optimise the use of valuable resources such as time, money and personnel.
4. Digital tools can save you time
Digitalisation offers companies the option of simplifying time-intensive work processes. So take the time to consider which of your processes could benefit from the use of software. Accounting, purchasing, marketing, HR – there are so many digital tools available to help with all aspects of your business.
And if it's the transport processes that require optimisation, we have the right tool for you. The TIMOCOM Road Freight Marketplace allows you to manage all transport processes, from onboarding to commissioning and on through to implementation, digitally and centrally within a single system.
Discover TIMOCOM's comprehensive and flexible services today, so your business can continue growing in 2023.
5. Keep an eye on trends
Again and again, we see new trends that have a lasting effect on society and the economy. If you want to stay up to date, you need to be on top of the latest industry and economic trends. Understanding trends helps you to recognise risks and challenges and adjust your business strategy to suit. Logistics companies and freight forwarders who wanted to get ahead of the game in 2022 had to react flexibly to multiple changes and crises. We want you to get off to a good start in the new year, so we have collected the logistics trends into a blog post for you.
6. Motivate your employees
Valued employees are happy employees. Improve how your employees relate to your company by showing them how important they are to the company. Take the time to talk to each one about last year, and then set new goals for the coming year. This is important, because you can only achieve your goals if you communicate them in advance.
Ready to continue growing your business?
A good attitude, optimism and the right tools will help you to continue a successful and profitable business.
Always remember that time is your most valuable resource. It's essential that you use it as efficiently as possible. Digital solutions can help you to reduce time spent on work processes and free up time to work on more important things, such as business strategies, trend-based approaches or coaching employees.
And digital solutions can streamline logistics industry processes, helping you to save a great deal of time. The TIMOCOM Road Freight Marketplace can help you design your transport processes to be quick and efficient. You are in full control of shipment status and can process orders digitally and assign them within just a few minutes. And TIMOCOM is partnered with JITpay, a service that guarantees that invoices are paid reliably and on time.
Why not give TIMOCOM a trial? Optimise your business now by testing our Marketplace in a free trial with no obligations.