Transport market
30.11.2023
5 top tips from TIMOCOM - find transport orders and avoid empty runs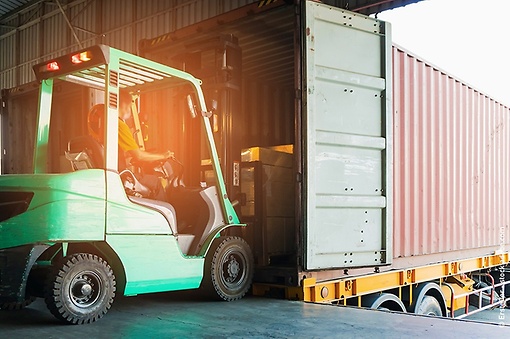 Finding the freight required to avoid empty running may be a challenge, even taking the high number of offers available right now into consideration. That's where TIMOCOM's Marketplace comes in, by optimising capacities and helping to use resources efficiently.
"I need to find some transport orders". It's a common thought, maybe one you have had yourself.
There are some great options out there for avoiding empty runs and increasing profits, and we have 5 tips that will help you do both.
Let's work together to reduce the large number of costly, environmentally unfriendly empty runs. Discover for yourself how useful TIMOCOM's Marketplace is by testing it with no obligations today.
Receive transport orders and get to where you need to go
We can work together to reduce the number of empty runs. You can use the following 5 tips to ensure that, at the end of the day, you have accepted plenty of lucrative transport orders in TIMOCOM's System:
1. Search for freight
The goods have been delivered and it's time to go home: but why return empty? A transport order has been cancelled, and now the truck is in the parking lot, costing money without earning any.
The freight application, just one of the many TIMOCOM freight exchange features, allows you to start a custom search for the freight that you are able to transport. In addition to a variety of options for entering desired routes, you can also use the advanced search filter to further refine your search. Once you have found a freight offer that interests you,  simply contact your potential transport customer from within the freight offer itself, and use the routes and costs tool to calculate how much the job will cost you.
2. Offer vehicle space
It's a funny thing: most transport service providers search for freight, but they rarely advertise their available vehicle space. But doing so takes no more effort than searching for freight.
Particularly during periods in which there is more freight than vehicle space available, advertising the space available in your truck can draw attention to your business and your position as a qualified transport service provider. Where can you load goods, where can you deliver them to, what freight can you take on – make sure that information is readily available. And remember: shipping agents also use the freight exchange in order to find hauliers to ship their goods, a way of helping to alleviate the effects of the driver shortage. They are always grateful to find a vehicle that meets their requirements. So why not help them find yours?
 3. Find additional freight
"I'm pretty full, but there's always room for dessert"; it's an analogy that works just as well for additional freight. If you have already loaded a shipment, but find there is still space available for more cargo, then taking on additional freight just makes sense.
Whether you are looking at the last minute or for recurring orders, the TIMOCOM System includes offers for both full and partial loads, which you can take on as additional freight. Search for partial loads just like you would for regular cargo. The only difference is that the shipment you have already agreed to dictates the route. Take advantage of the growing demand for mass customised goods. Changing customer requirements and major fluctuations in consumer behaviour are making smaller lots ever more popular. Transporting these lots is a great way to fill your vehicle to capacity and increase your turnover.
4. Advertise your services
The TIMOCOM System hosts over 50,000 verified companies. Now is a great time to build your own network from those companies. How? With just a few clicks in the TIMOCOM System.
If you receive good rating from your transport customers, then that fact alone will attract new customers. But you can do even more, by advertising your services on your company profile. In addition to contact information, you can upload frequently requested documents, so there is no need to send them to customers every time you start a new business relationship. There is also space for information regarding your vehicle fleet, routes and the types of goods you transport. Once your profile is complete, the search function will display your company and services for potential customers to view. Show the world what you can do by advertising your business on our Road Freight Marketplace!
5. Bid on tenders
Frequent empty runs, frequent searches for goods to transport. If you are sick and tired of the cargo search grind, regular routes for set transport customers are a great solution. And of course, you can find them in the TIMOCOM Marketplace.
The Tenders application offers you the option of bidding on and signing long-term contracts. Shipping agents, freight forwarders and hauliers regularly enter routes into this application, searching for a transport provider. Freight forwarders? That's right, even freight forwarders, as there are a variety of reasons for them to find themselves with a freight surplus; they may even have a regular freight surplus that needs transporting. The tenders can be filtered on a similar basis to freight offers, so you can select interesting tenders and bid on them. The tendering company will then select a service provider. Who knows, perhaps you will soon have a regular transport customer to help you reduce empty runs.
Change habits, take the initiative, fill vehicle space
As you can see, there are so many ways to avoid empty runs, and it never hurts to have the TIMOCOM Marketplace as the ace up your sleeve. The main message here is: don't wait for orders to come to you! There are plenty of other service providers on the market who are actively procuring freight – and so can you!
When you
advertise instead of just searching
stay reliable and get positive reviews
put your best foot forward when it comes to uploading information to the TIMOCOM network
stand out from the crowd by ensuring maximum transparency, with features such as GPS and shipment tracking
then we are confident that you will soon be working at full capacity.
Let's work together to reduce the large number of costly, environmentally unfriendly empty runs. Discover for yourself how useful TIMOCOM's Marketplace is by testing it for free.