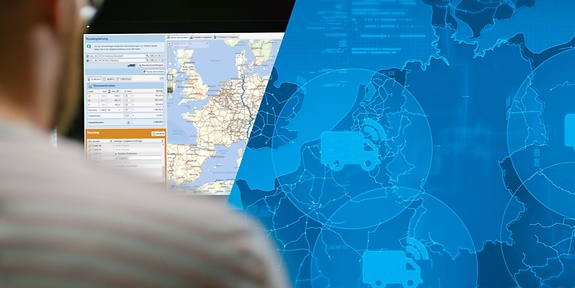 Simplify transport tracking
Track all vehicles and shipments in TIMOCOM's Marketplace with help from 295 integrated telematics providers.
Temporarily share your GPS data easily and quickly with your business partners
Profit from transparency and security
View your transports at any time
The powerful tracking solution collects every common telematics system in a single place, the TIMOCOM Marketplace. You can view relevant positional data in a clear bundled form. View the vehicles you are tracking from a central point, with no need to switch back and forth between various applications. Not only that, the transparency gained by tracking provides you with increased security during the entire transaction.
Your advantages:
View data from 295 connected telematics providers bundled on a single map
Avoid switching between programs by tracking vehicles directly in the TIMOCOM Marketplace
Easily share vehicle and GPS data temporarily and only with your business partners
Create transparency – for you and your partners
Connect your telematics provider to TIMOCOM's Marketplace via an interface
Keep an eye on things
View all transports on a single map, easy to do as all common telematics systems are combined in the Smart Logistics System. Or use the freight exchange to find suitable freight close to your vehicles, and calculate the route to get there.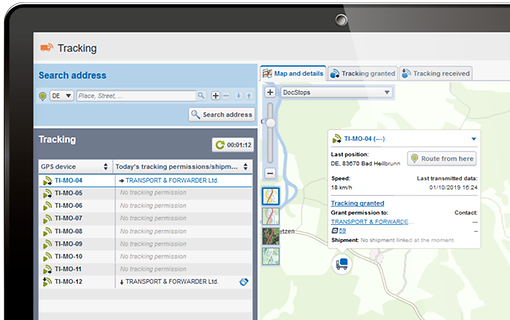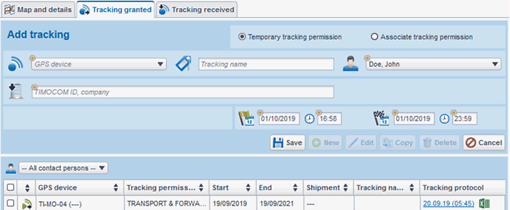 Share positional data
Reduce the need for extra communication and save valuable time by temporarily sharing positional data with your transport customer. As the transport customer, you always know where your shipment is and when it will be delivered.
Use the tracking function on the TIMOCOM Marketplace
Questions? Let's have a chat.