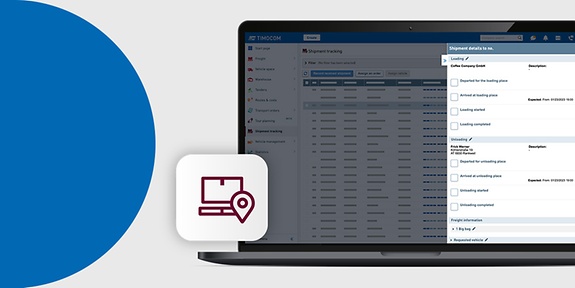 Live Shipment Tracking at a glance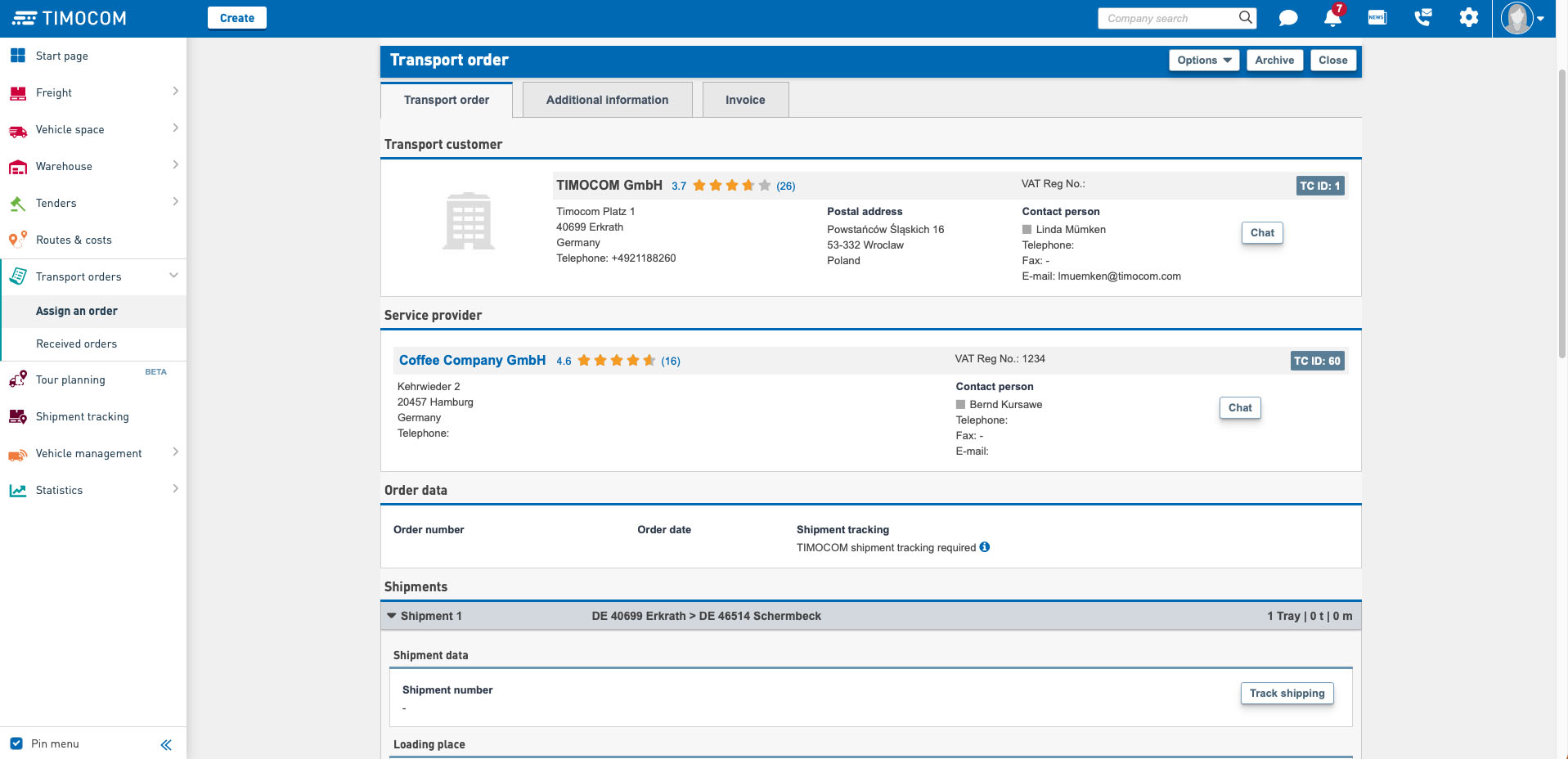 Live Shipment Tracking improves efficiency
You always know what status a transport has, thanks to TIMOCOM. Here's how: the carrier links their vehicles with the relevant transport orders and can choose to share GPS data with freight provider. Carriers have full control over which and how much data they share.
Freight providers, service providers and subcontractors can thus see for themselves if the shipment has been loaded into the vehicle and when the truck will reach the loading dock. This saves everyone time, as there is no need to phone around or write e-mails to find out where the goods are.
Freight forwarding tracking: transparency for all parties
Information regarding the loading and unloading status of the goods, and ETAs for trucks, can also be shared with third parties, such as the recipient. Based on this information, the recipient can then optimise their time window management and use resources more efficiently.
There are eight different statuses that can be shared during the live shipment tracking. Geofences are used to fully automatically provide the following status notifications based on the vehicle's position: "Arrived at loading place", "Departed for unloading place", "Arrived at unloading place" and "Unloading completed". The other updates can be shared by either the driver or dispatcher.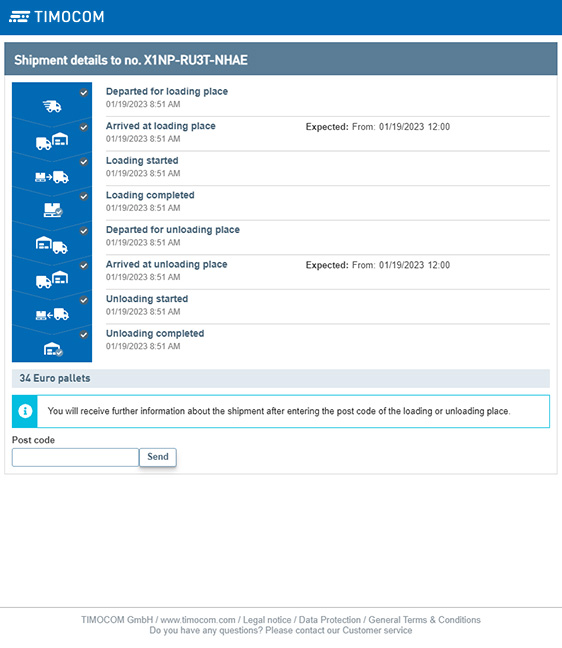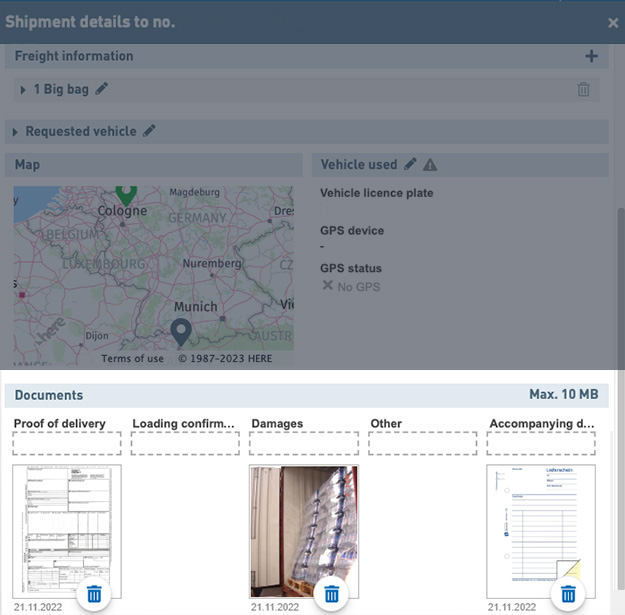 ETA calculation for optimal time slot management
In addition, TIMOCOM Live Shipment Tracking offers automatic ETA calculations. These calculations are based on a tried and tested truck routing system optimised for road transportation.
You cannot use Live Shipment Tracking unless you first have also created a transport order. Once the order has been created, a digital copy of the shipment – known as digital twin – will automatically be created and can be edited by all parties. The goal is for the digital copy of the physical shipment to contain all information relevant to the parties involved in the transportation. Delivery notes, accompanying documents, photos of any damage, etc. can all become part of the digital twin, which can be integrated into your ERP system via an API. Of course, the digital twin also contains other data, including the current loading or unloading status and the expected loading dock arrival time.
Where is my freight? TIMOCOM's Live Shipment Tracking simplifies decision making processes
You always know where the shipment is, significantly reducing process and communications costs. And of course, in the event that something goes wrong, you will know right away and can respond proactively. Plus, ETA calculations give you much more time to act, whether you need to change the route, adjust your loading dock management strategy or plan for a change in capacities.
TIMOCOM Live Shipment Tracking can be integrated with existing TMS and ERP systems, or used as a stand-alone solution in your web browser.