Benefits of our Live Shipment Tracking for Freight Providers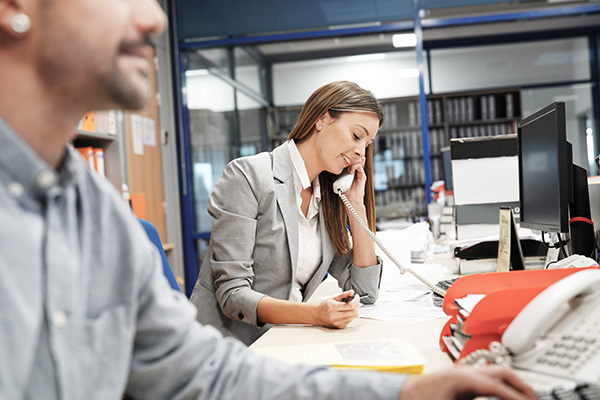 Connect to all your business partners
Information in real time for optimal time slot management
Integrates into your existing TMS/ERP system easily
Freight forwarder tracking and reliable estimated time of arrival calculations
Benefits of our Live Shipment Tracking for Carriers and Freight Forwarders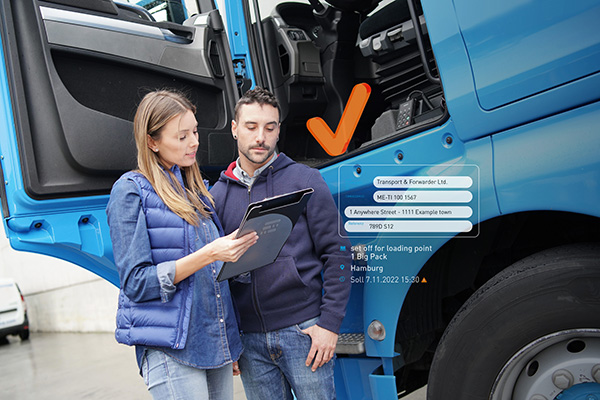 Choose who to share your telematics data with
Optimise communication during transport
Integrates into your existing TMS/ERP system easily
Compatible even with non-TIMOCOM customers
How Live Shipment Tracking works
TIMOCOM Live Shipment Tracking allows you to manage your transport orders digitally and intuitively. The solution uses data minimisation while allowing you and all others involved in the transport process to keep an eye on the shipment at any time. Automated status notifications help you to avoid unnecessary phone calls, e-mails or WhatsApp messages, which in turn reduces the time you spend on communication and fosters effective time window management. A simple document management tool allows you to save all transport documents to a single site and share them with your business partners. Live Shipment Tracking is easily integrated with existing TMS and ERP systems, or can be used as a stand-alone solution in your web browser.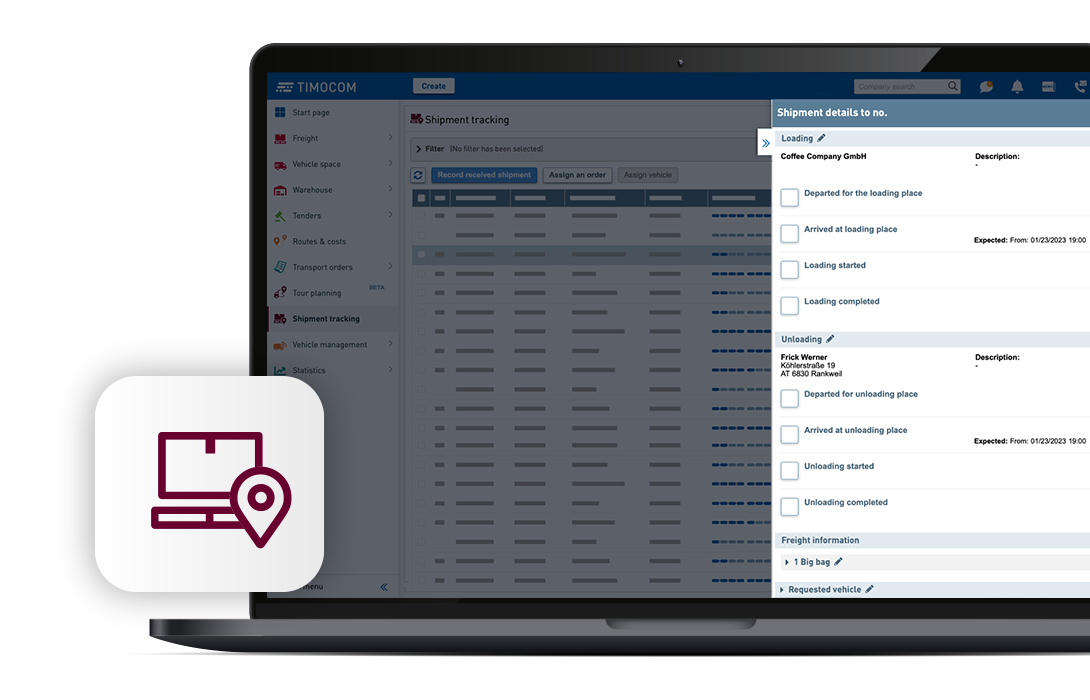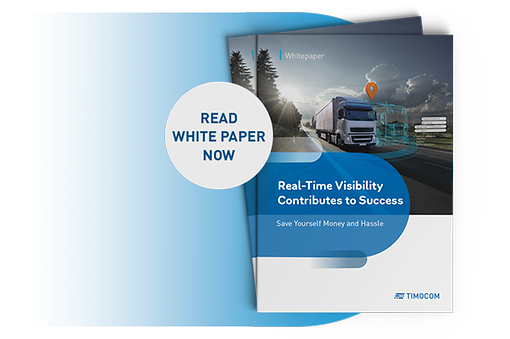 Realtime visibility contributes to your success: save yourself money and hassle
Discover the best way to successfully use Live Shipment Tracking for road transport. Use ETAs to improve and optimise time management.
Or, you can order a physical copy of the white paper for €20.00. Simply send us an e-mail at: marketing@timocom.com
What are customers saying about TIMOCOM's Live Shipment Tracking?
Felix Rickermann
Dispatcher at Rutte Spedition GmbH & Co. KG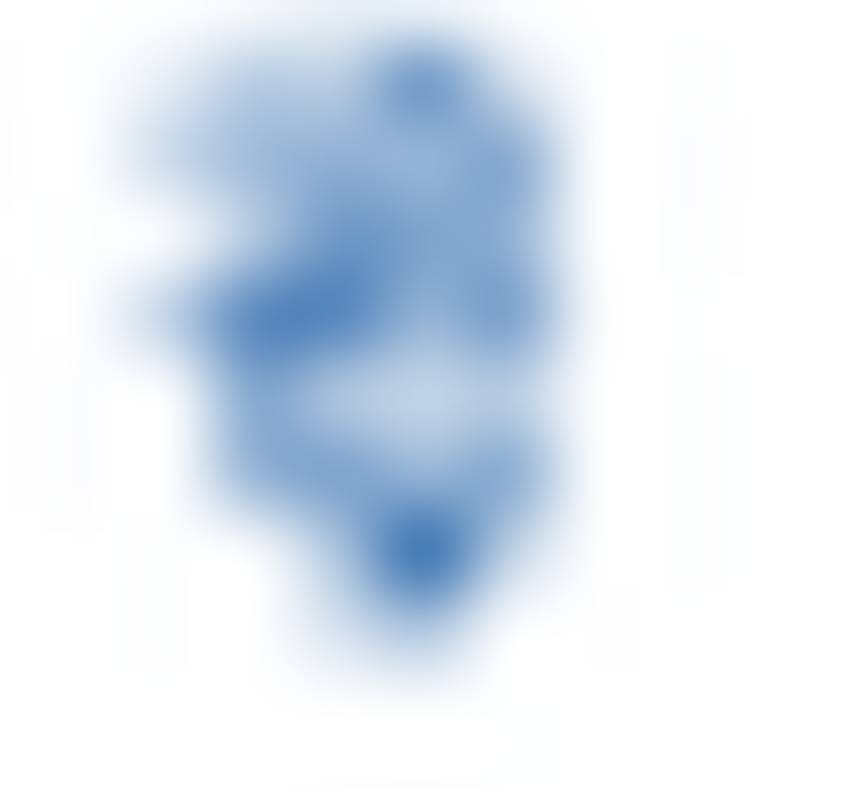 Dirk Gerdemann
CEO Dirk Gerdemann Transporte Nutzfahrzeuge GmbH
"The TIMOCOM Live Shipment Tracking significantly reduces our workload. We can share GPS data in just a few clicks, both for trucks with fixed customers and for individual tours. That means our customers can always take a look at the vehicle transporting their shipment, along with its current loading or unloading status. Plus, our customers can send the consignee a link, which provides an ETA calculation, so they know exactly when their goods will be arriving. We used to have endless calls between the consignee, the customer, our dispatch department and the drivers, but now it's all done with just a few clicks of the mouse. The Live Shipment Tracking feature has made our work more efficient and easier."
The following companies helped to develop TIMOCOM's Live Shipment Tracking feature