What is a Closed Freight Exchange?
Our TIMOCOM network is growing and producing a large number of freight offers, calls and e-mails from potential business partners. If you prefer something smaller and more exclusive, you can publish your freight and vehicle offers in a network of partners created by you. Your freight offer is then only visible to this group and, if required, can also be posted publicly on the TIMOCOM freight exchange after a predefined time.
With TIMOCOM's closed freight exchange, you can now determine your own players in the transport process.
What are the benefits of a closed freight exchange?
Exclusivity
Hire only business partners you already trust. This will help you build long-term partnerships.
Saves time
Instead of dealing with irrelevant enquiries, you can rely here on known business partners that you no longer need to check.
Cost saving
By offering exclusive freight and vehicle space in your network, you can negotiate better conditions.
Control
As the founder you can freely determine the rights and rules of the cooperation. In addition, you get statistics on the success of your group every month.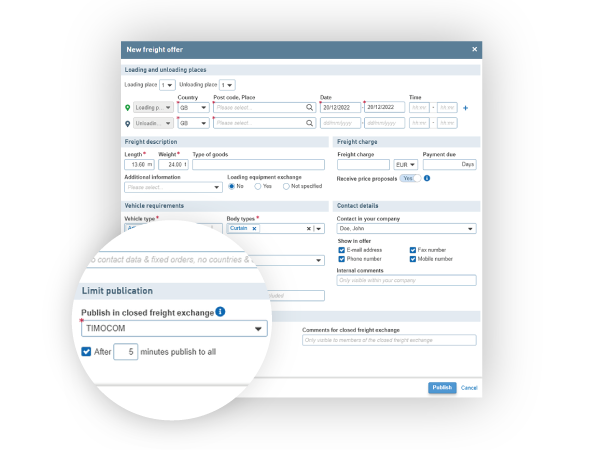 How do I post freight on a closed freight exchange?
Create an informative freight offer. 

Select your closed freight exchange in the "Limit publication" section.

If you want to post the freight offer on the spot market after a certain period of time, you can specify how long the offer should remain exclusive.

Alternatively, your freight offer can even go through several closed freight exchanges (cascades). 
How do I search for freight in a closed freight exchange?
Click on "Search for freight" and enter your search parameters.

You can select your closed freight exchange in the "Company" section.

Find the exclusively posted freight offers and submit your quote if required.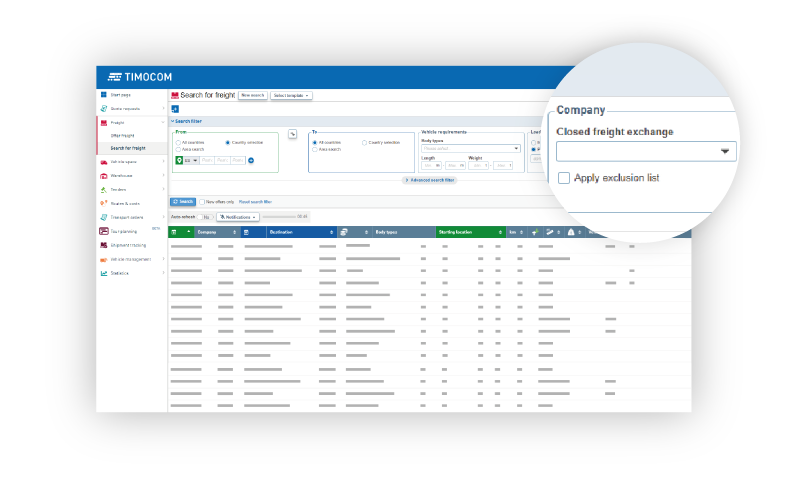 This is what our customers say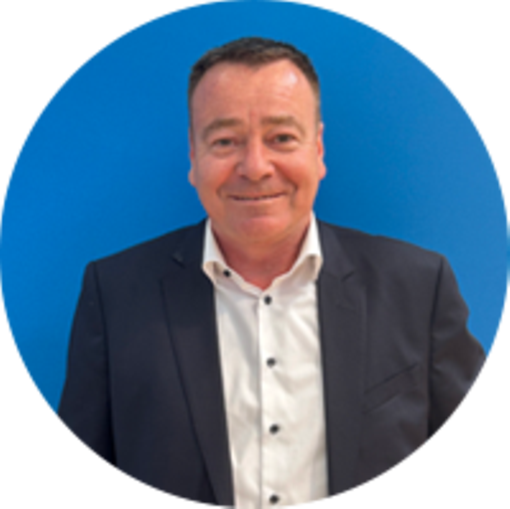 The closed freight exchange gives TRANSFRIGOROUTE members the certainty of working with "known experts" and thus encourages cooperation among themselves.
Roger Schwarz 
Managing Director TRANSFRIGOROUTE