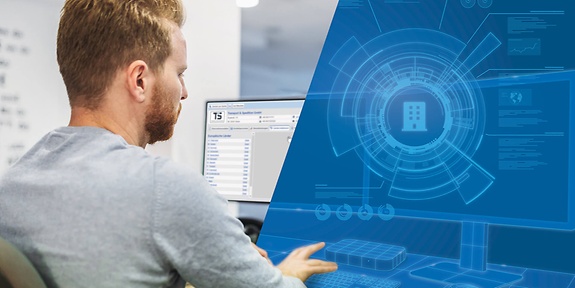 Find suitable contacts on Europe's largest logistics network
Over

53,000

verified companies from across Europe
Find business partners or be found yourself
Publish frequently requested documents for download, or view and download documents from other users.
Your business partner works with us
Networking with the right business partner is essential for logistics. Which is why TIMOCOM's System offers a first-class, neutral logistics network that you can use to complete your orders. Using digital provision of documents (e.g. EU licence, company registration, insurance details etc.) simplifies the process, as there is no need to send them back and forth via e-mail and fax.
Upload documents
With over 53,000 verified companies from across Europe, you are sure to find the business partner you are looking for. Provide frequently requested company documents in your own company profile, or view and download documents from other users using the up and download feature.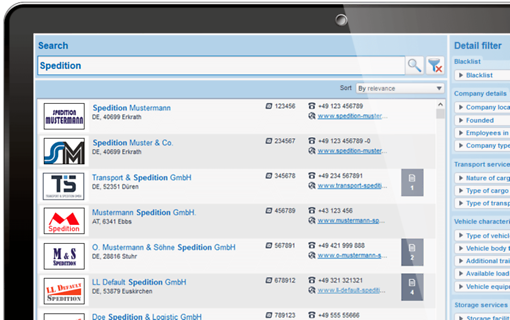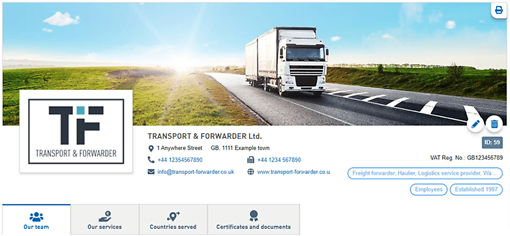 Create a profile
Gain a competitive advantage with a detailed company profile and draw the attention of potential business partners. In turn, view user profiles and take a close look at Europe's transport and logistics landscape to expand your business opportunities.
Highlight services
The more services you offer, the more attractive you are for potential business partners. Here you can list all your transport data, providing comprehensive information on your areas of expertise. All documents you upload are securely encrypted, so there is no danger of misuse.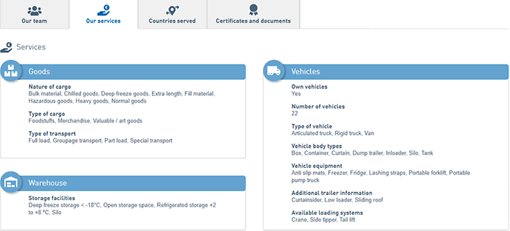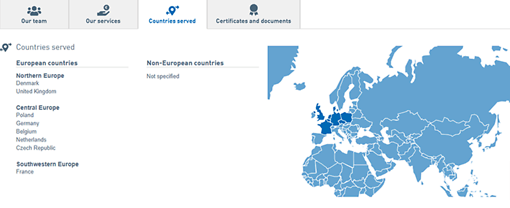 Present routes
The routes you drive are entered in the 'Countries served' category and can be viewed easily. Potential business partners discover your range of services. Quick and easy.
Network successfully with other companies.
As freight forwarding or transport company you present your services and can be found by potential and lucrative business partners.
As a company from manufacturing and trade you get precise information on the transport and logistics field in Europe and quickly extend your supplier pool.
Use the company profiles application in our Marketplace.